Celebrating May 17th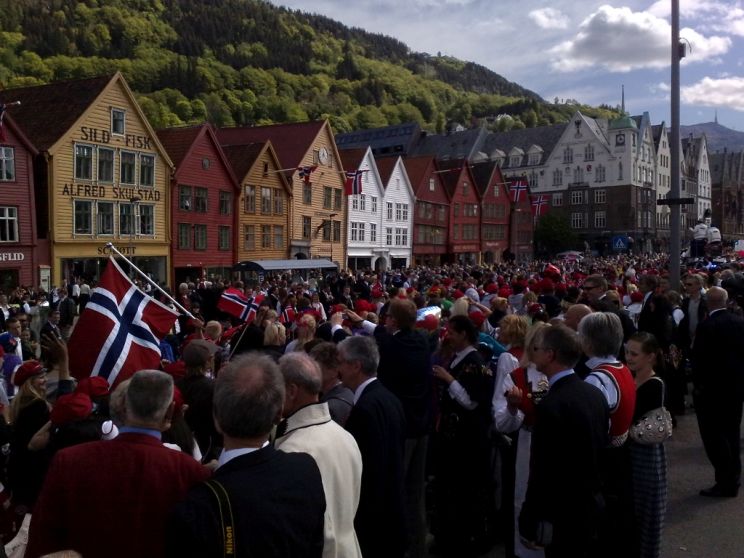 We celebrated May 17th today, our Constitution Day. Lovely weather, hot dogs, ice and children waving our flag. It has been a great day. People were celebrating the victory in Eurovision Contest as well, its incredible fun for us that we won. After visiting the city centre we went to my parents to eat Sour Cream Porridge with cured meat, that was delicious, my mother is an expert.
Here are more pictures of the day, as usual my cell phone didn't behave much..