Funny logo-situation
[fusion_builder_container hundred_percent="yes" overflow="visible"][fusion_builder_row][fusion_builder_column type="1_1″ background_position="left top" background_color="" border_size="" border_color="" border_style="solid" spacing="yes" background_image="" background_repeat="no-repeat" padding="" margin_top="0px" margin_bottom="0px" class="" id="" animation_type="" animation_speed="0.3″ animation_direction="left" hide_on_mobile="no" center_content="no" min_height="none"]I'm fond of logos and the discussion about them. Earlier this winter the Norwegian centre party announced their new logo and the whole country laughed at them, heres the new and old logos: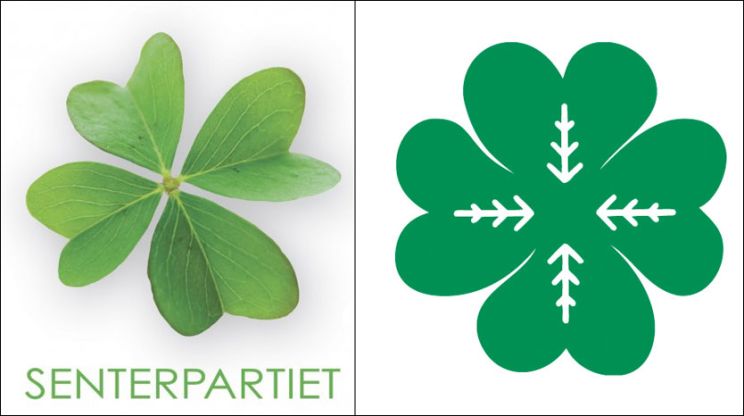 The new one is on the left. What I find amusing is the amount of money and resources they usually use to come up with this. Every time a profiled company or organization launches their new logo it creates a funny situation. And minutes after thousands of young and old hobby-designers create a logo that is thousands of times better. But these guys found the image via image-search! It is a bit rude but when a large political party find its logo this way it has to be ok to laugh a little.
Ccheck out what the hobby designers made this time; 250 new proposals (of thousands): its in Norwegian but the top picture speaks for itself.
Isn't it fun when a three hour budget can create a finer logo than a million dollar project? 🙂
BTW do you recognize this new logo? 🙂
[/fusion_builder_column][fusion_builder_column type="1_1″ background_position="left top" background_color="" border_size="" border_color="" border_style="solid" spacing="yes" background_image="" background_repeat="no-repeat" padding="" margin_top="0px" margin_bottom="0px" class="" id="" animation_type="" animation_speed="0.3″ animation_direction="left" hide_on_mobile="no" center_content="no" min_height="none"][/fusion_builder_column][/fusion_builder_row][/fusion_builder_container]