Worst in traffic?
[fusion_builder_container hundred_percent="yes" overflow="visible"][fusion_builder_row][fusion_builder_column type="1_1″ background_position="left top" background_color="" border_size="" border_color="" border_style="solid" spacing="yes" background_image="" background_repeat="no-repeat" padding="" margin_top="0px" margin_bottom="0px" class="" id="" animation_type="" animation_speed="0.3″ animation_direction="left" hide_on_mobile="no" center_content="no" min_height="none"]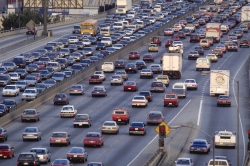 Have you noticed that some car brands sticks out when you notice bad driving? I have my own theories but I'm going to wait reveiling them til this poll is over.
With bad driving I mean ; no usage of turn signal lights, dangerous past driving, rudeness, abusive usage of horn, overspeeding, not stopping for pedestrians, arrogant parking etc etc.
Did I forget any large car brands?
[poll id =5]

[/fusion_builder_column][fusion_builder_column type="1_1″ background_position="left top" background_color="" border_size="" border_color="" border_style="solid" spacing="yes" background_image="" background_repeat="no-repeat" padding="" margin_top="0px" margin_bottom="0px" class="" id="" animation_type="" animation_speed="0.3″ animation_direction="left" hide_on_mobile="no" center_content="no" min_height="none"][/fusion_builder_column][/fusion_builder_row][/fusion_builder_container]