Bad parking sollution
[fusion_builder_container hundred_percent="yes" overflow="visible"][fusion_builder_row][fusion_builder_column type="1_1″ background_position="left top" background_color="" border_size="" border_color="" border_style="solid" spacing="yes" background_image="" background_repeat="no-repeat" padding="" margin_top="0px" margin_bottom="0px" class="" id="" animation_type="" animation_speed="0.3″ animation_direction="left" hide_on_mobile="no" center_content="no" min_height="none"]Everyone has experienced it, bad parking. Either people have had little time to use their brain cells or they simply think they can park their car everywhere they want. A farmer got fed up with tourists parking on his property and put up this sign which says "Think twice! Park here only with permission". I loved it and had to share it with you guys.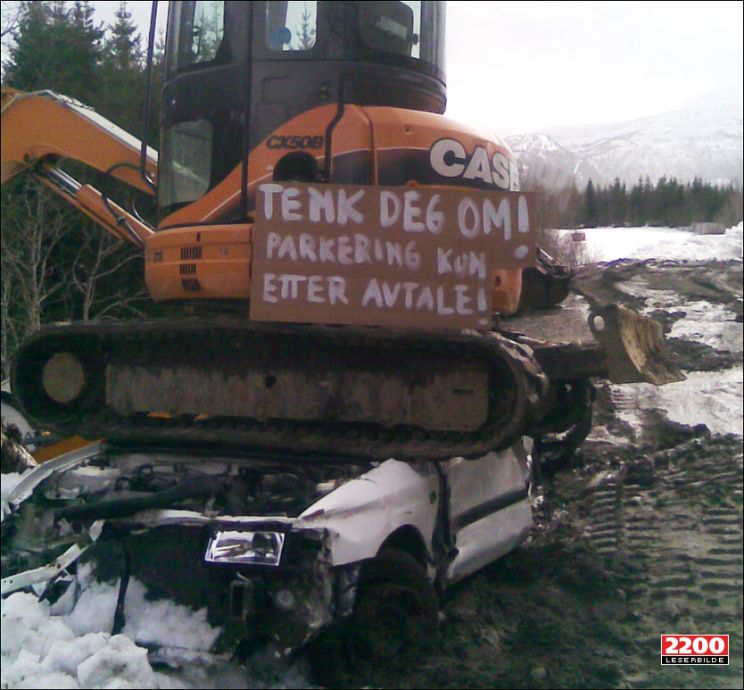 A few days ago I parked in the city centre and saw two cars parked on spots with electric outlets dedicated to electric cars – I wish the farmer could visit us. All plates on electric cars in Norway start with "EL".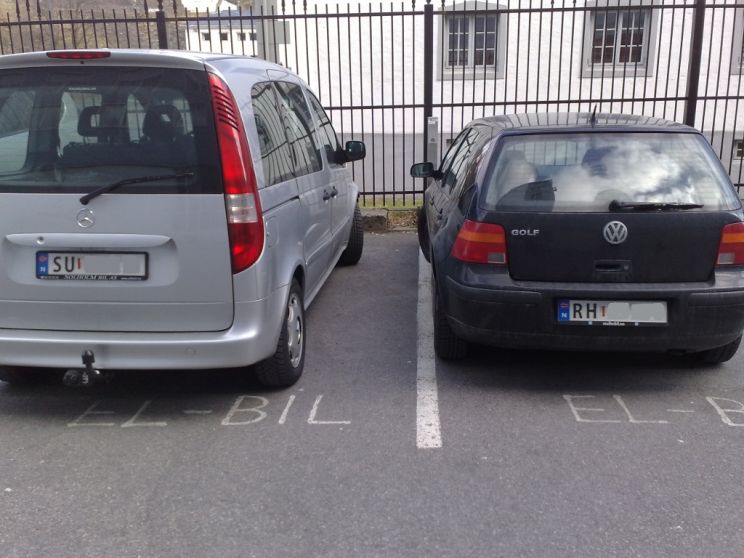 Here is a few other fun ones :
[/fusion_builder_column][fusion_builder_column type="1_1″ background_position="left top" background_color="" border_size="" border_color="" border_style="solid" spacing="yes" background_image="" background_repeat="no-repeat" padding="" margin_top="0px" margin_bottom="0px" class="" id="" animation_type="" animation_speed="0.3″ animation_direction="left" hide_on_mobile="no" center_content="no" min_height="none"][/fusion_builder_column][/fusion_builder_row][/fusion_builder_container]