Tourist in my own city
[fusion_builder_container hundred_percent="yes" overflow="visible"][fusion_builder_row][fusion_builder_column type="1_1″ background_position="left top" background_color="" border_size="" border_color="" border_style="solid" spacing="yes" background_image="" background_repeat="no-repeat" padding="" margin_top="0px" margin_bottom="0px" class="" id="" animation_type="" animation_speed="0.3″ animation_direction="left" hide_on_mobile="no" center_content="no" min_height="none"]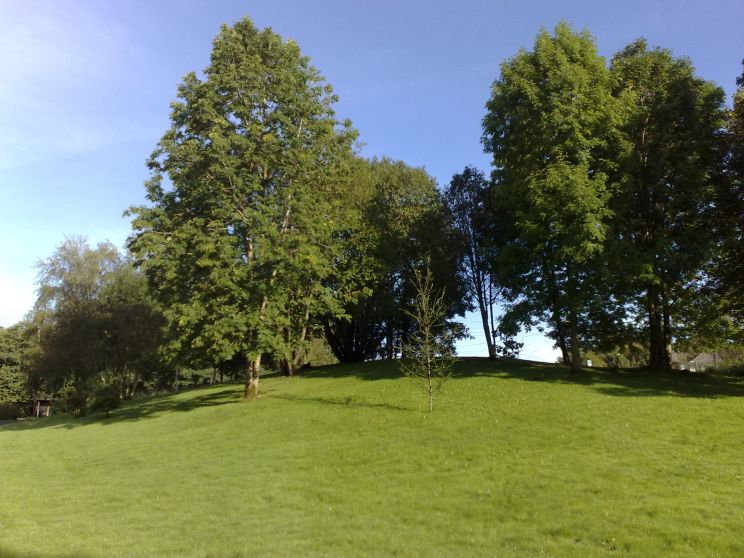 I had some spare time while waiting for the ferry the other day and decided to visit a place I've wanted to check out for a while. I've driven past the sign "Fana Culture park" quite a few times. Its an old Rectory they wanted to freshen up in connection with the 1000 year anniversary of Bergen. There is an old grave hill from the Viking era there, a beautiful waterfall, river and lots of other new and old places. An amphitheater were added a few years ago too. A great place to chill down and enjoy refreshing scenery. I spent an hour there and recharged my batteries. I feel that there are so many places I should visit and learn about, it was nice to add this place.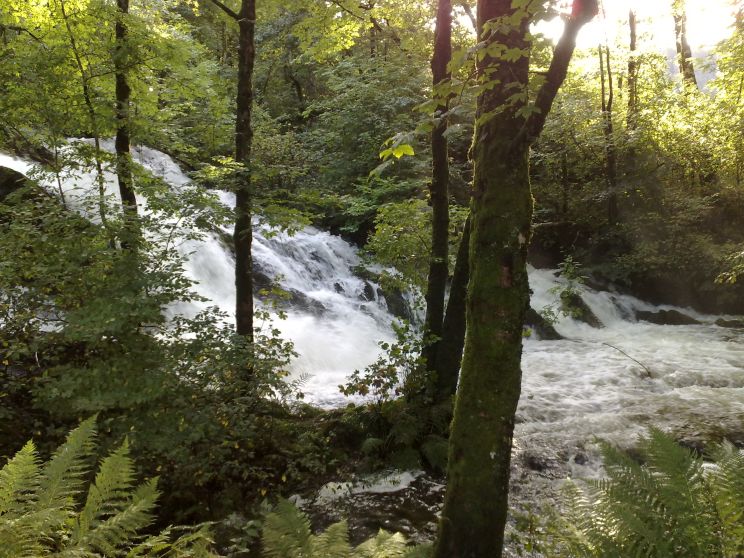 I tried to find this small waterfall and river on the map but I couldn't, weird..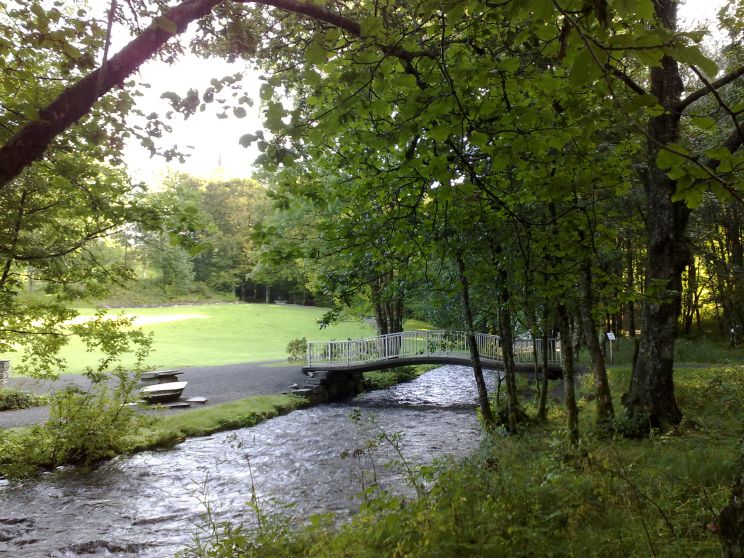 Our King Harald opened this bridge in 2003. It was designed and built by Bjarne Instanes and dedicated to his son Dag who died of cancer. This bridge is Bjarne's smallest project but the only one which were opened by a king.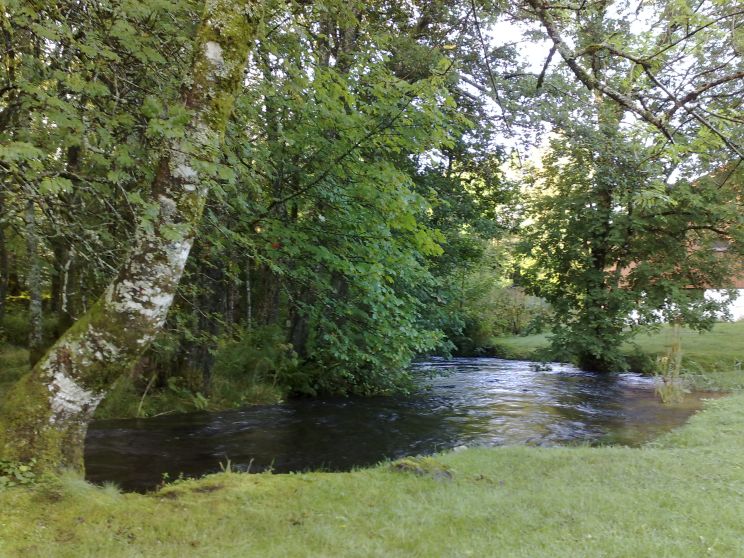 The small river bends like a U and it must be really fun to put a small sailing boat on it and follow, I have to try that once.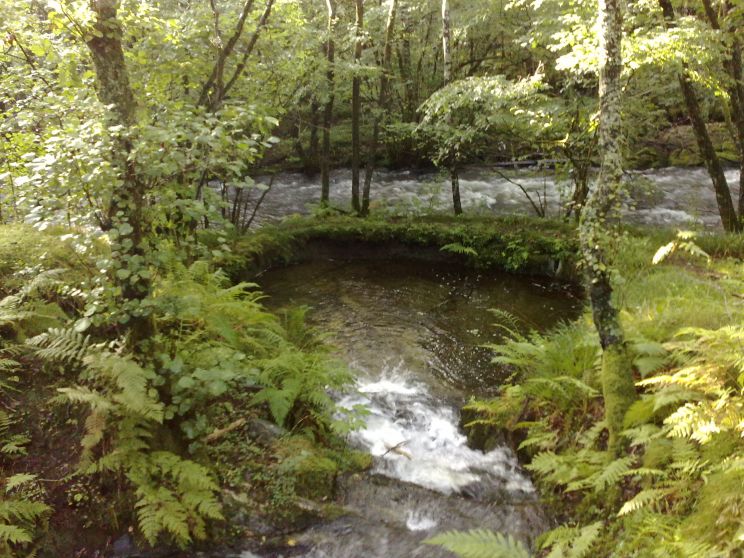 The priests once built an outdoor bathing place, they created a small channel out of the river and made a slope where the water ran slowly and into their bath-pit – that way they heated up the water.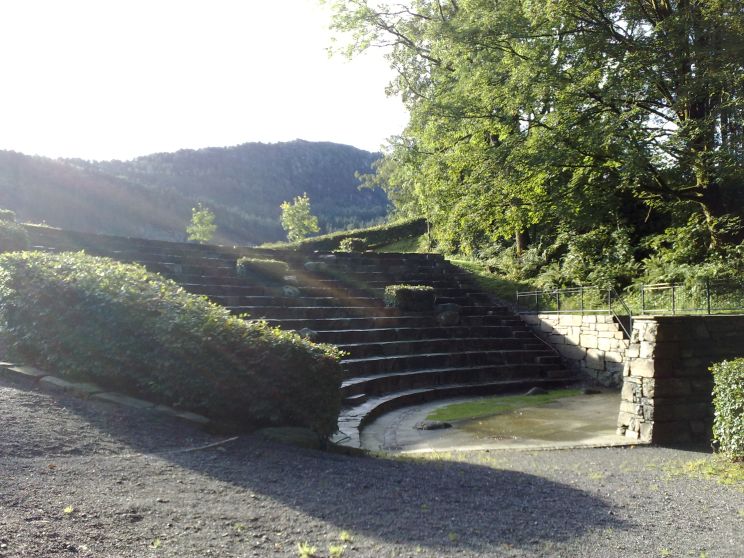 The amphitheater with room for about 300 people.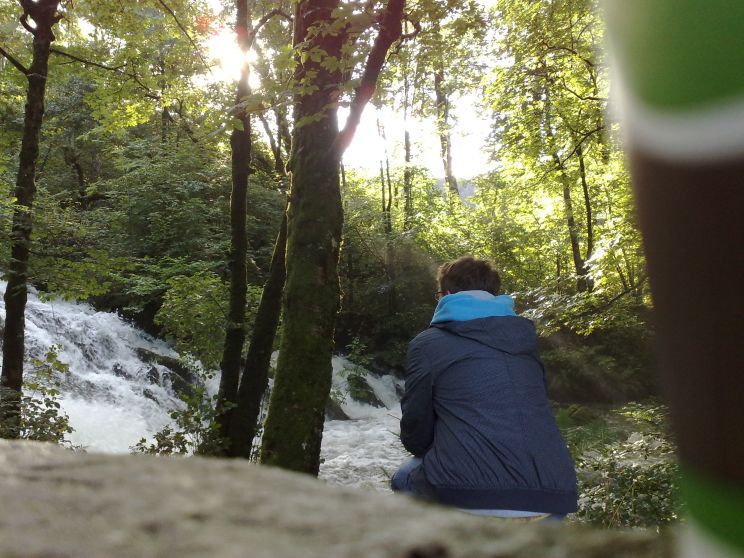 Me relaxing at the sound of a waterfall, and a coffecup as camerastand. I need a mini-tripod. 🙂
[/fusion_builder_column][fusion_builder_column type="1_1″ background_position="left top" background_color="" border_size="" border_color="" border_style="solid" spacing="yes" background_image="" background_repeat="no-repeat" padding="" margin_top="0px" margin_bottom="0px" class="" id="" animation_type="" animation_speed="0.3″ animation_direction="left" hide_on_mobile="no" center_content="no" min_height="none"][/fusion_builder_column][/fusion_builder_row][/fusion_builder_container]