A 0.67 pound (307g) baby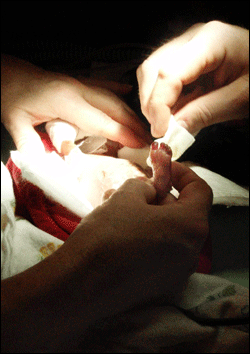 The story about Clara was released today, she was born three and a half months too early and she only weighed 0.67 pounds (307 gram)!
Have you seen anything that tiny?
I was stunned when I saw these images (courtesy family photos) and was worried to carry on reading. But it was happy reading! She recovered quickly and today she is a happy and a healthy little lady.
It might be because I so clearly remember the birth of my daughter but I felt tears coming seeing these images.
Clara was born in Sweden December 17th last year.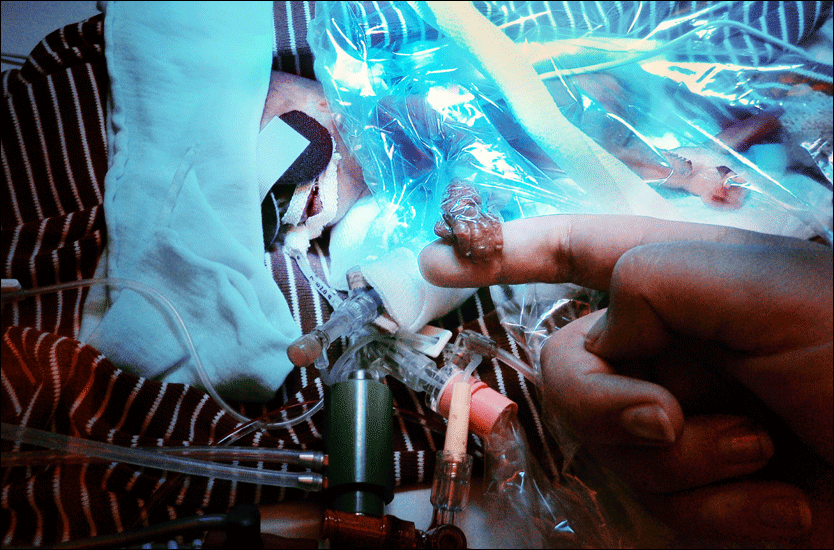 Her father Anders Borg followed her to the emergency room and let his finger rest under her hand – and she gripped it!
The day after she opened her eyes, and after 3 weeks later the parents were allowed to hold her.
Clara at 888 gram (1.95 pound):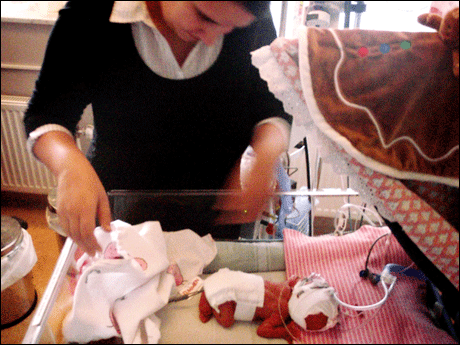 At week 24 she stopped growing and they had a rough time following, but each time the doctors came with grief news Clara gave them good signs of life.
Yesterday she was 10 months and look forward to her birthday December 17th.
Link to the Swedish newspaper.