Owl crash
The other day Simen in Brevik noticed something weird on their window. An owl had crashed during the night and left marks of dust and fat. Probably a cat or horn-owl an expert says. This is what Simen saw: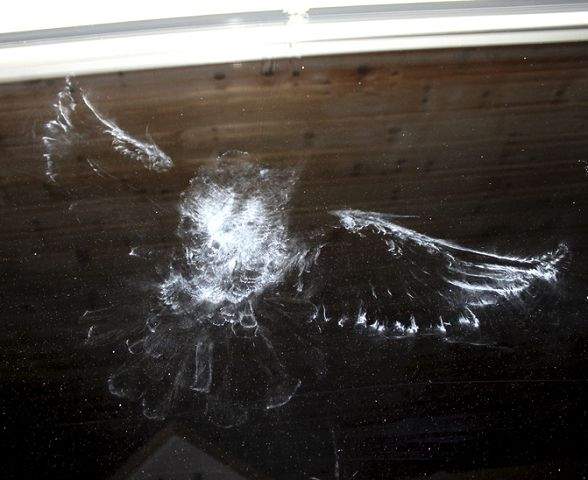 Photo: SIMEN FOUGNER
I've never seen anything like it, the marks were stuck for several days. Simen couldn't find the owl in the area so it most likely survived the crash – but it must have hurt.
Heres a link to the story, but in Norwegian: Owl Crash.