Sledging day at Fløi Mountain
Lots of the snow is washed away but long ago we planned to go up to Fløi Mountain and sledge down. We ended up taking the funicular two times, it was a blast.
Heres on our way up, the windows were a bit dewy: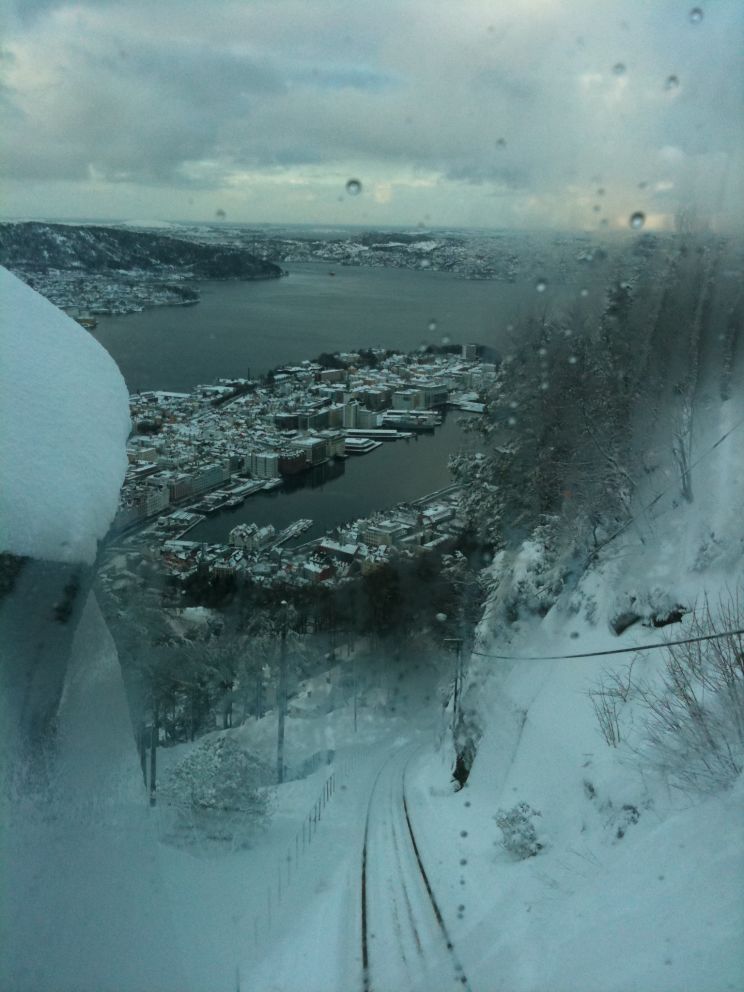 I've created a stitch of the view up there, always a great view:
Heres a few seconds video of the view. 🙂
I tried to film some on the way down but it wasn't easy. 🙂 If you want you can slide the whole way down, I think might be done in 10 minutes.