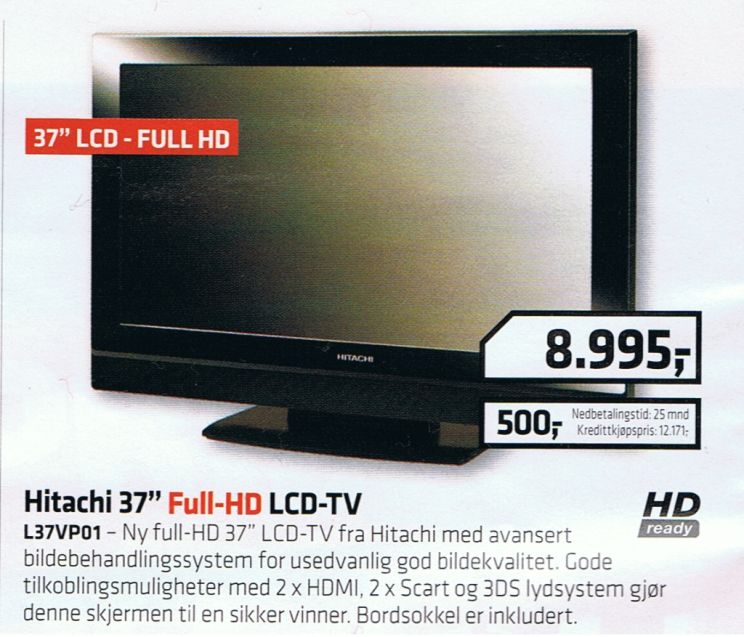 Do you find this confusing? Why are they calling a Full HD TV HD Ready? What are they up to? Are they trying to confuse people on purpose? To let people think that all TVs are labelled HD Ready and lure them to buy TVs with lower resolution? The example above is indeed a Full HD so…
This is Elprice in Norway.
Lots of questions, no answers. Hmm that remind me of Lost, I look forward to next season.