Skiing weekend at Furedalen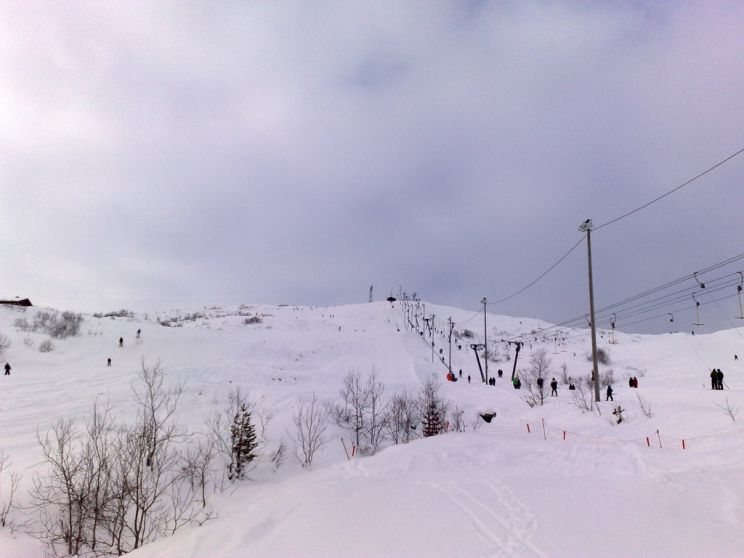 This weekend it was time for the trip to Kvamskogen (1 hour drive from Bergen) with the sport school, 31 kids from 5th to 7th grade and 7 grownups. I prepared myself for a bit chaotic trip but the kids were awesome, no fuzz what soever and the kids had a great time.
We started early on Saturday and went straight to the Furedalen, a tiny alpine center with 2 t-lifts and 1 trainer slope. It was a bit cloudy but the conditions were perfect. Some started in the trainer slope to practice a bit before they moved on to the bigger ones, after a while the bigger slopes became the most popular ones.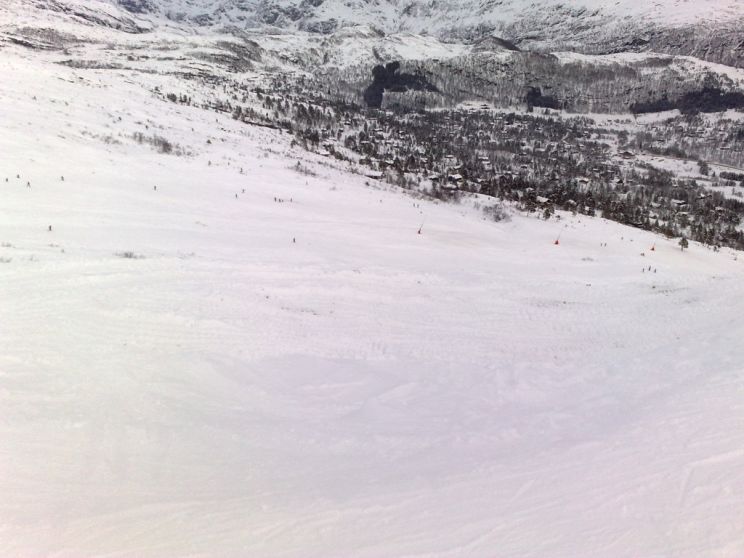 I've always enjoyed Furedalen, when I was little my family used to go there to ski, I remember clearly how difficult it was the first time my father and I were going up the t-lifts, lets just say we struggled a bit. My father and skies with some difficult metal-edges, his skies wanted to go separate ways. I think he was seconds from started to swear some. 🙂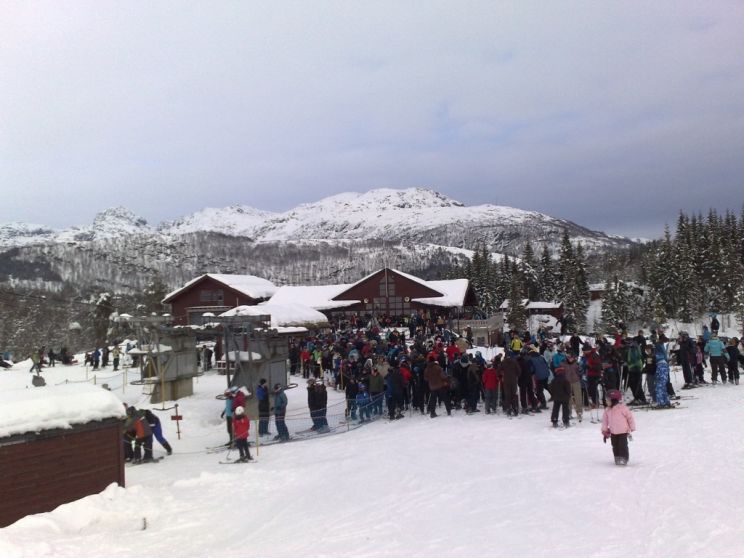 Unfortunately the engine on one of the lifts started to fail so the queue started to grow. Suddenly people had to wait an hour to go up, that is a lot for most kids. Its kind of weird, I seem to remember those engines from when I was a kid – I wonder if they ever got replaced with new ones, that is sad. I guess they struggle with the economy, they don't get as much snow now as they did when I was younger. Now they are dependent of snow-machines all over the place.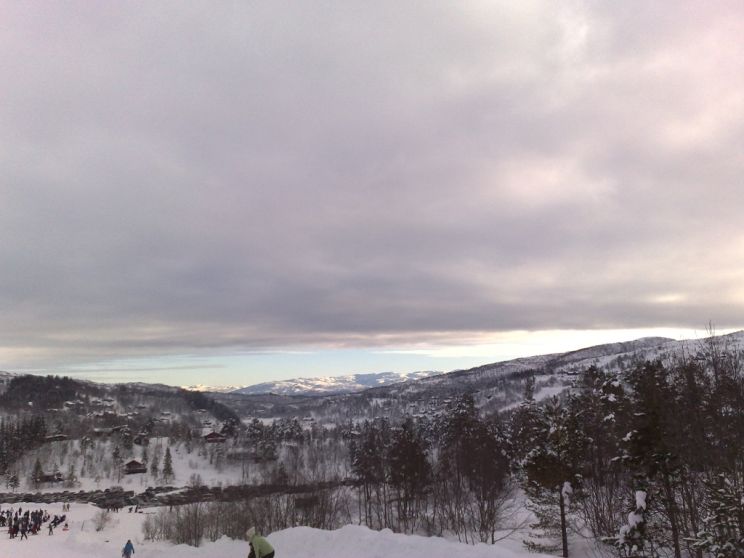 On Sunday a think mist covered the upper parts, I couldn't see much but that didn't stop most kids, they had fun anyway – full speed downwards no matter how little they could see. Some decided to go inside to relax, talk and drink hot chocolate instead. I think the owners had problems with their slope preparing machine, since it had snowed a lot we started to build small bumps when everyone turned downwards and suddenly the ice came forward. Some of the kids enjoyed the bumps but I think I am getting too old for that. 🙂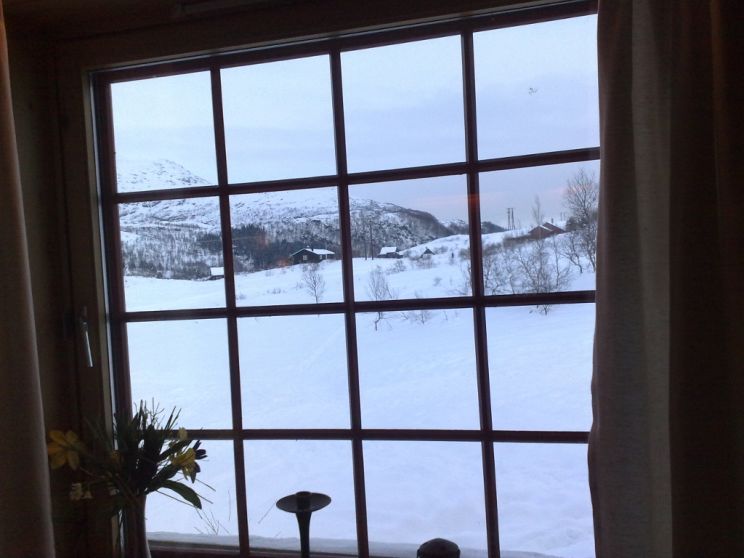 In the mountain hut we had a great time with competitions and good food, the kids had been looking forward to this part, I might be wrong but I think they thought it was more fun than the skiing. Its nice for them to meet classmates this way, outside the school's world. I had to smirk when I heard them from the floor above, it was like a small society up there. Playing, watching movies and debating. At midnight things started to calm down and everyone went to sleep – I thought that was impressive.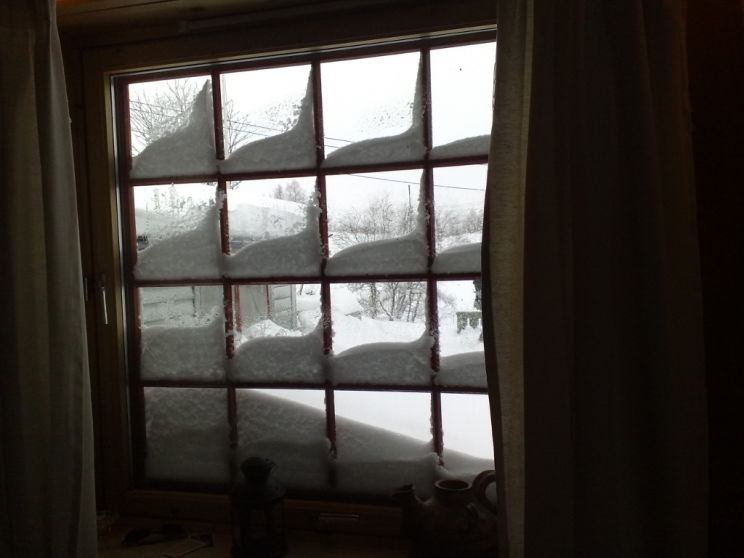 Saturday night we had lots of snow, like the real winter we remember when we were kids. The hut were properly built so we had no problem with keeping it warm inside with only one fireplace. This was like the Furedalen I remember and will definitely leave a good review on https://www.skiweekends.com/ so that others know how good the skiing still is here. I hope more schools can share the same experience we have had, it was great for the kids and the big kids (adults)!
I look forward to see what event the sport school has next , I hope I can come with them again.