The mysterious circle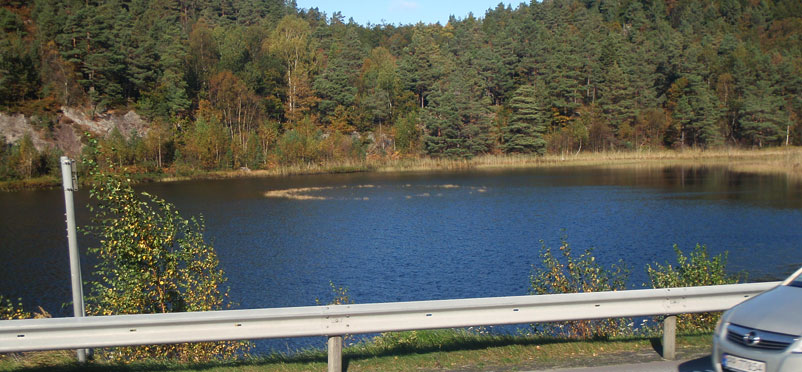 Photo: Hans Jacob Brekke
This perfect 10 meter in diameter circle was noticeable already in the 80s, it is formed by a waterplant called Lobelia Dortmanna. The amateur botanic Jostein Andreassen eagerly says that this plant is common in these areas but hes never seen anything like this. In 2001 he swam out to it to investigate and saw that its shape is inflected by the formation at the bottom of the 5-10 meter deep lake. On the deepest areas the plant doesn't reach the surface.
Noone can explain whats down there. Rumors says that a bomb from second world war was detonated there for safety reasons, that is the closest explanation I can find.
Location : Søgne in south-Norway, the lake is called Lindelitjønna
More on Søgne here : Wiki.