Skywatch Friday – November morning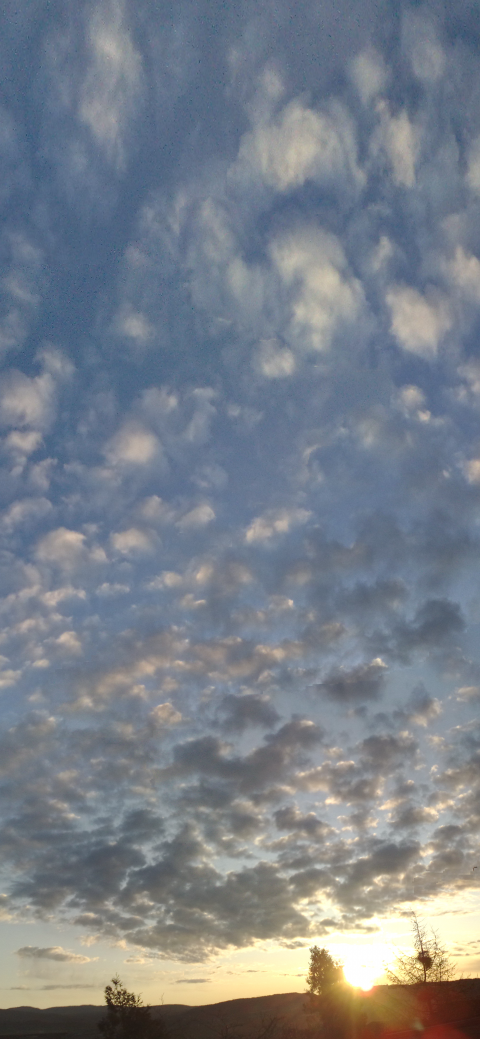 We had a beautiful morning today, +1 degree celcius and sunny, except for these nice clouds. I had to stitch together quite a few photos to get this, I thought it was fun to make it this way.
Here is a larger version of it.