Kickoff in Berlin
[fusion_builder_container hundred_percent="yes" overflow="visible"][fusion_builder_row][fusion_builder_column type="1_1″ background_position="left top" background_color="" border_size="" border_color="" border_style="solid" spacing="yes" background_image="" background_repeat="no-repeat" padding="" margin_top="0px" margin_bottom="0px" class="" id="" animation_type="" animation_speed="0.3″ animation_direction="left" hide_on_mobile="no" center_content="no" min_height="none"]Once again we had a successful kickoff, this time in Berlin. It was a great experience and I learned a lot about the history – its a pity that they've cleaned out most of it but luckily some sensible persons stopped them so theres still some scars left for the next generations to see. I understand though that they wanted to get rid of it, they wanted to start with blank sheets and who are we to decide that they should be a gigantic museum.
Our hotel was located near Alexander Platz, a grim area with concrete and enormous roads but deeper into the city centre we found the cozy buildings, the ones that I imagine thinking of Germany.
We walked a lot, took the trams, trains, subs and buses – I think we were everywhere. I took a lot of pictures but I think this is my favourite. Hundreds of snowmen near the Dom:
Heres from an area where they haven't removed all scars, the wall, the tower and the fusebox is still there. Lots of people tried to pass this area but failed.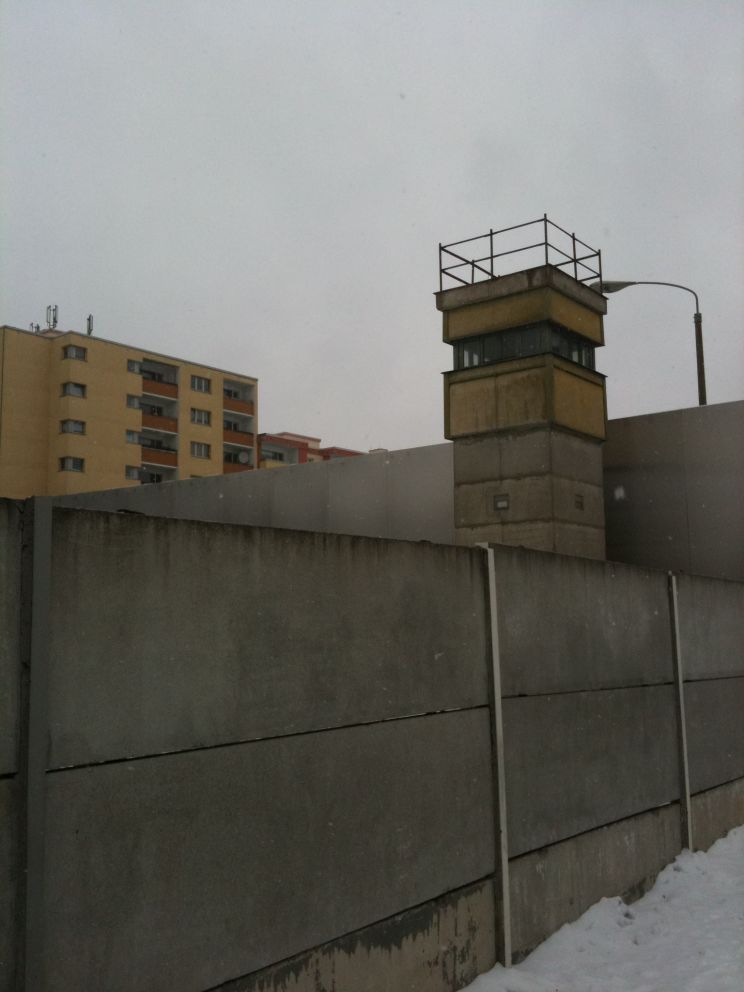 Here is one of the Stasi buildings, this is were the new arrests were taken in and interrogated. An artist once asked people in Berlin what they would like to know about the building – the artist printed their questions onto these signs on the building.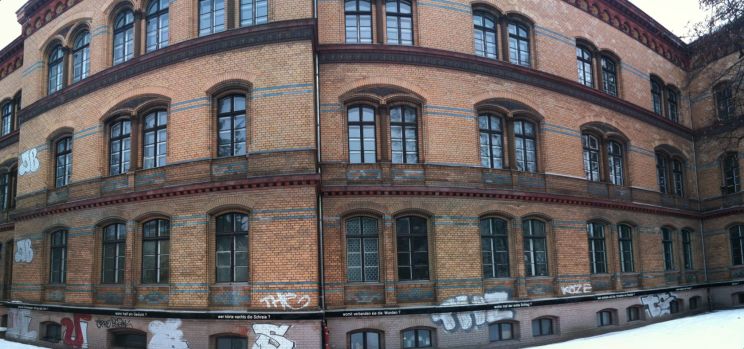 We also visited the ghost stations, Checkpoint Charlie and all the other sites. We had a great guide who could tell us all the details. One of the things that surprised me was that so many of the citizens were members of Stasi, some says each 6th were on Stasi's payroll – no wonder people got psyked out. They couldn't trust their neighbor.
Else there were lots of great buildings to see, here is the Berlin Cathedral (Berlin Dom) seen from the DDR Museum, I stitched it together from many shots: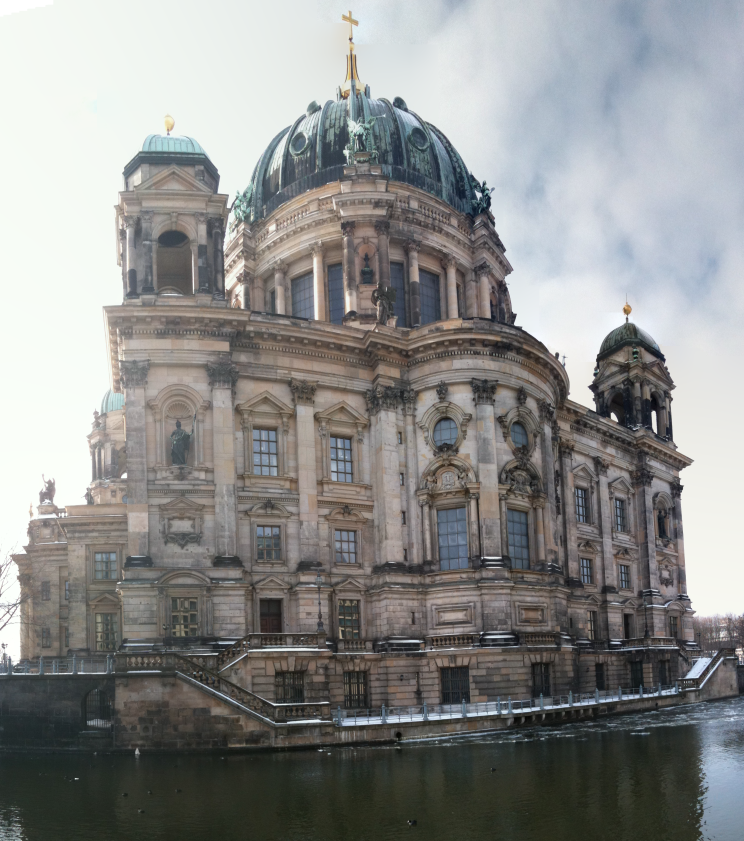 Have you seen a bigger gate than this? This is what the communist leaders would see when they came to Berlin for a visit: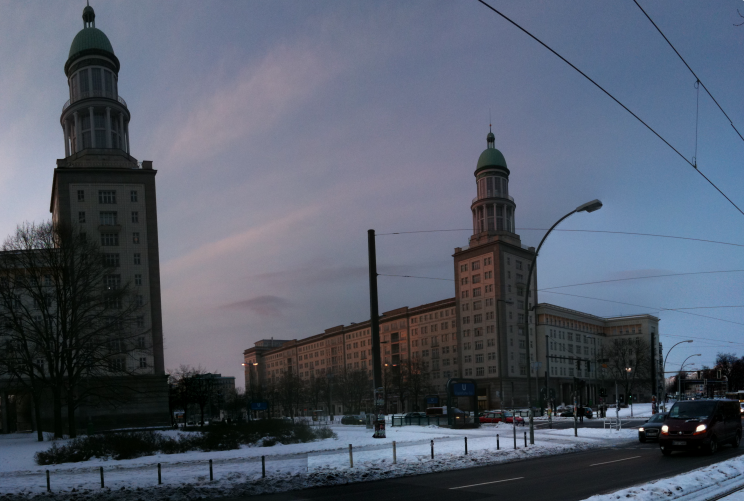 They wanted to tear this down too but so many people live there now so they were denied.
Here is the known TV tower in Berlin, I tried to catch the "God's Vengeance" but a bit difficult from this angle.
[/fusion_builder_column][fusion_builder_column type="1_1″ background_position="left top" background_color="" border_size="" border_color="" border_style="solid" spacing="yes" background_image="" background_repeat="no-repeat" padding="" margin_top="0px" margin_bottom="0px" class="" id="" animation_type="" animation_speed="0.3″ animation_direction="left" hide_on_mobile="no" center_content="no" min_height="none"][/fusion_builder_column][/fusion_builder_row][/fusion_builder_container]