Cycling the The Navvies Road
[fusion_builder_container hundred_percent="yes" overflow="visible"][fusion_builder_row][fusion_builder_column type="1_1″ background_position="left top" background_color="" border_size="" border_color="" border_style="solid" spacing="yes" background_image="" background_repeat="no-repeat" padding="" margin_top="0px" margin_bottom="0px" class="" id="" animation_type="" animation_speed="0.3″ animation_direction="left" hide_on_mobile="no" center_content="no" min_height="none"]
It was time for a trip with the sports school this weekend and this time we were cycling the Navvies Road (Rallarvegen) from Finse to Flåm. 1222 meters over the ocean to 2 meters, quite a drop! Rallarvegen is the old construction road navvies used while building our railway in the 19th and early 20th centuries. We were 36 adults and children this time and decided to rent bikes instead of bringing our own. I think that is wise, when we rent them we know we are secured with good breaks and tires. It was an awesome trip, 53 wonderful kilometers!
Though it is mostly down hill my body still aches, its a bumpy ride and in some areas you have to be really careful and concentrated, some places there are no fences and the view down is breathtaking.
This one kind of reminded me from a scene in Half Life 2 🙂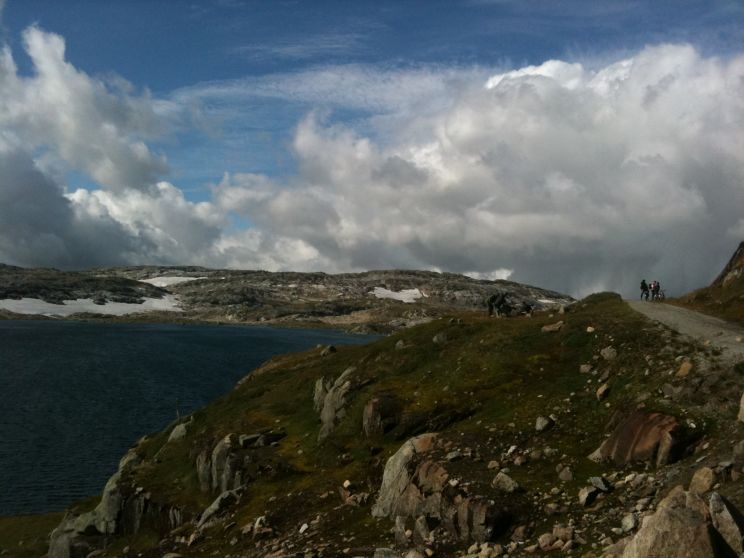 A weird view, can you see the train? (Flåmsbanen)

A charming bridge

We're going down there?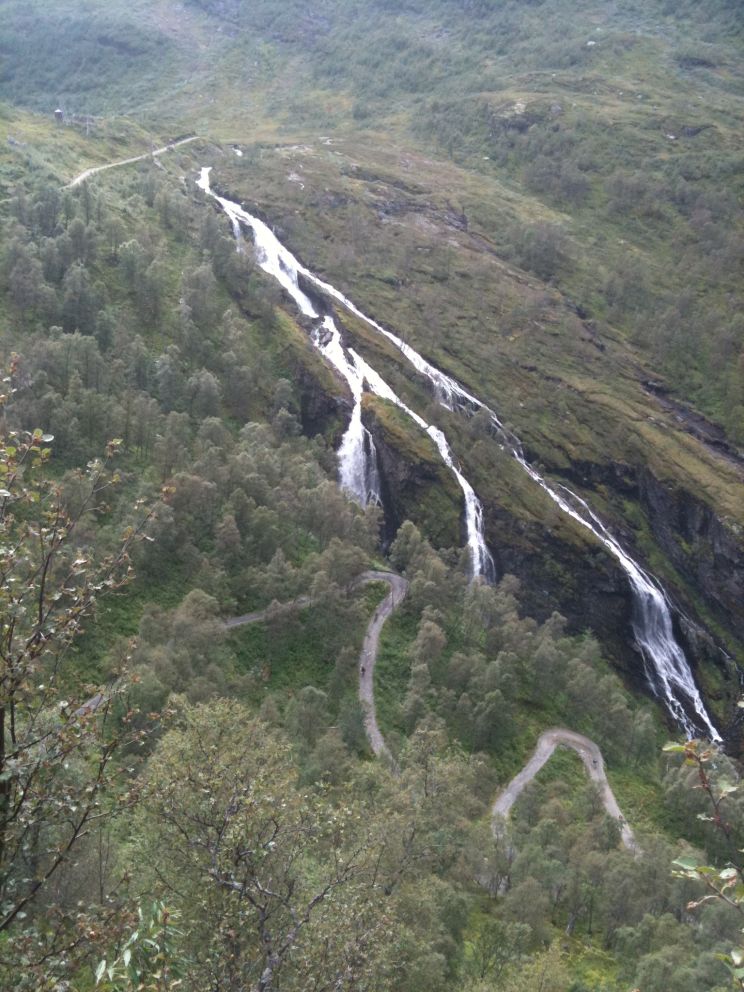 Flåm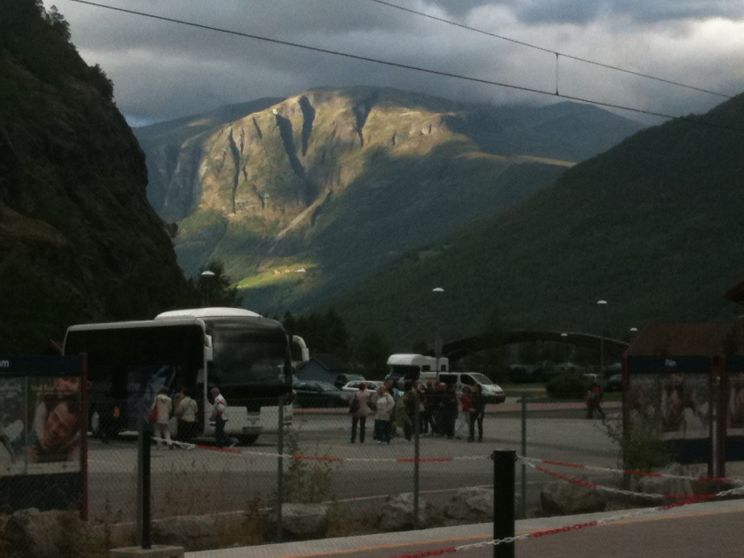 [/fusion_builder_column][fusion_builder_column type="1_1″ background_position="left top" background_color="" border_size="" border_color="" border_style="solid" spacing="yes" background_image="" background_repeat="no-repeat" padding="" margin_top="0px" margin_bottom="0px" class="" id="" animation_type="" animation_speed="0.3″ animation_direction="left" hide_on_mobile="no" center_content="no" min_height="none"][/fusion_builder_column][/fusion_builder_row][/fusion_builder_container]