Service level in shops
[fusion_builder_container hundred_percent="yes" overflow="visible"][fusion_builder_row][fusion_builder_column type="1_1″ background_position="left top" background_color="" border_size="" border_color="" border_style="solid" spacing="yes" background_image="" background_repeat="no-repeat" padding="" margin_top="0px" margin_bottom="0px" class="" id="" animation_type="" animation_speed="0.3″ animation_direction="left" hide_on_mobile="no" center_content="no" min_height="none"]I received a lot of nice things on my birthday, caps, gift-card, tie, t-shirts, book, jogging shoes, mountain shoes etc but most important to me my better half and the three young ones woke me up singing for me and I got a muffin with a candle. A perfect start of the day. Its a tradition we have and I love it. Later that day we met my parents, sister, brother in law, niece and nephew to eat dinner in Aya Napa – a perfect day.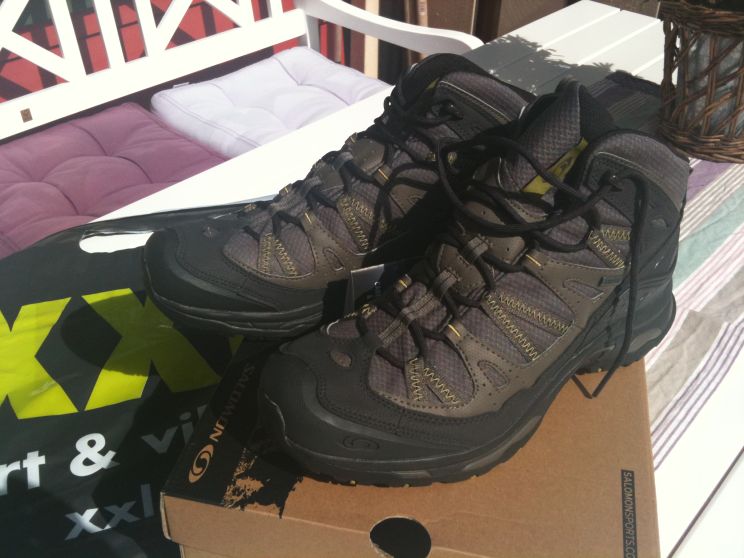 The mountain shoes I got was a bit too small so I went to the shop today (XXL) to change them. The second I went in I was met by a smiling girl.
Her: Hi there, do you need to change that?
Me: Yes
Her: Do you have the receipt?
Me: No, sorry
Her: Thats ok, I'll sign a note so you can change them, there, please go to the shoes department
It was kind of hectic there, they were setting up new displays but a new girl saw me and dropped what she were doing.
Her: Hi can I help you?
Me: Yes please, I need to change these one size up
Her: Sure, give me two seconds
Two seconds later:
Her: Here you are, try these on
Me: Perfect, thanks!
Her: I'll register it and print out a confirmation note to you for the cashier, here you are.
Wasn't that beautiful? It took me max 3 minutes, they were great.
I just wanted to share it…[/fusion_builder_column][fusion_builder_column type="1_1″ background_position="left top" background_color="" border_size="" border_color="" border_style="solid" spacing="yes" background_image="" background_repeat="no-repeat" padding="" margin_top="0px" margin_bottom="0px" class="" id="" animation_type="" animation_speed="0.3″ animation_direction="left" hide_on_mobile="no" center_content="no" min_height="none"][/fusion_builder_column][/fusion_builder_row][/fusion_builder_container]