Norwegian soda challenges Coca-Cola
[fusion_builder_container hundred_percent="yes" overflow="visible"][fusion_builder_row][fusion_builder_column type="1_1″ background_position="left top" background_color="" border_size="" border_color="" border_style="solid" spacing="yes" background_image="" background_repeat="no-repeat" padding="" margin_top="0px" margin_bottom="0px" class="" id="" animation_type="" animation_speed="0.3″ animation_direction="left" hide_on_mobile="no" center_content="no" min_height="none"]Have you seen this one in the Los Angeles area?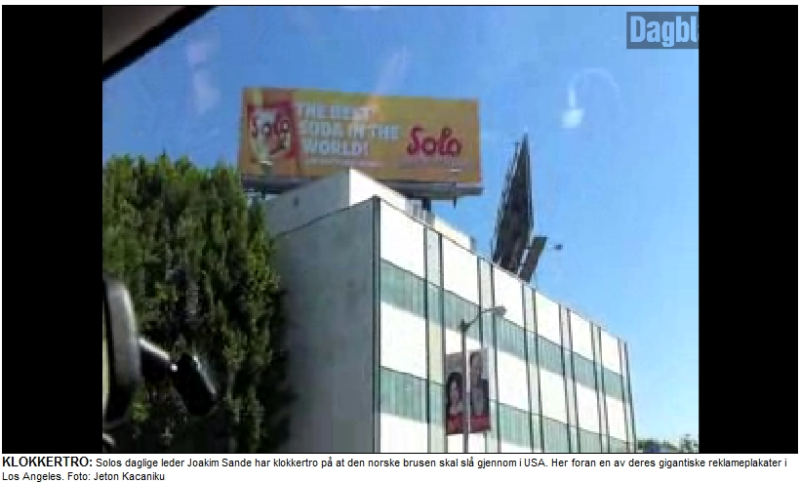 Facsimile db.no April 6th 2011
The Norwegian soda "Solo" is finally going for the American market, since 1934 it has served Norwegians – now its time to pleasure the Americans as well. Have you tried it? I'm excited to hear what Americans think of it.
[poll id=15]
Their slogan: «Shocking but true: The world's best soda is yellow. And Norwegian»
[/fusion_builder_column][fusion_builder_column type="1_1″ background_position="left top" background_color="" border_size="" border_color="" border_style="solid" spacing="yes" background_image="" background_repeat="no-repeat" padding="" margin_top="0px" margin_bottom="0px" class="" id="" animation_type="" animation_speed="0.3″ animation_direction="left" hide_on_mobile="no" center_content="no" min_height="none"][/fusion_builder_column][/fusion_builder_row][/fusion_builder_container]