Top of the world
We're back from a long weekend tour to the mountain hut were we had lovely weather and perfect skiing conditions, what a trip. It started out well with amazing high snow over the mountain passage, our car became small compared to it :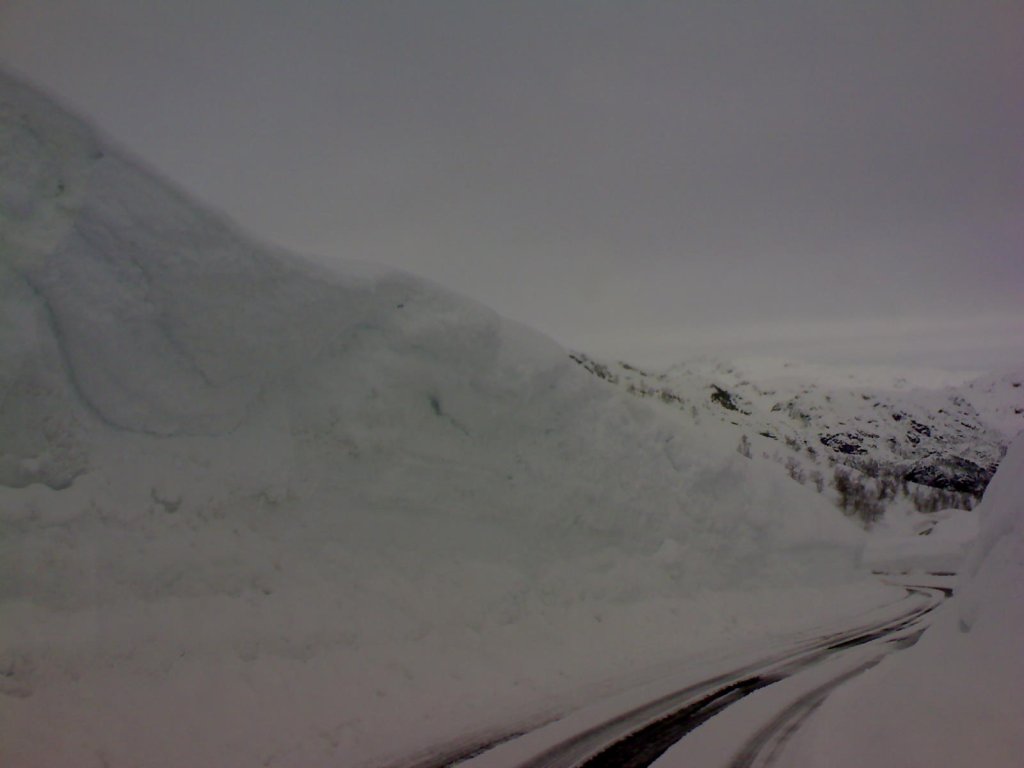 Sunday was a bit windy but when the sun showed up we got amazing conditions, its hard to capture this on a cellphone. Dunes of white snow :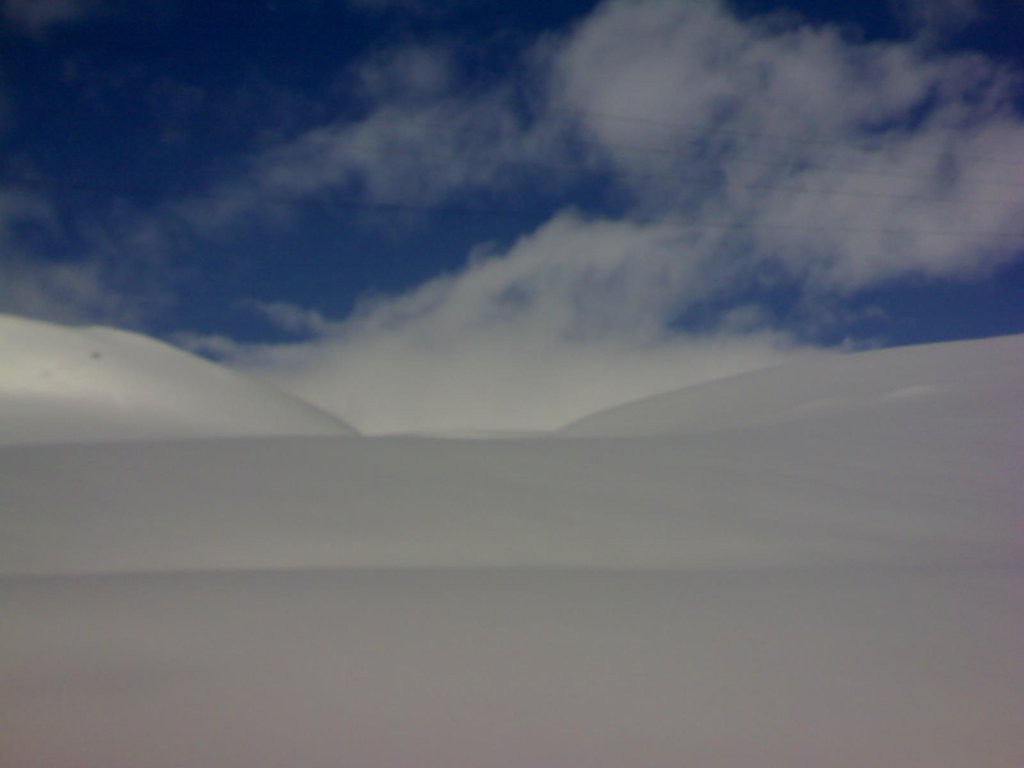 We didn't go to the top this day since the strong wind kept suprising us with dark clouds and short sight, it was amazing to watch the snow blow past us as if there was a giant vacum nearby.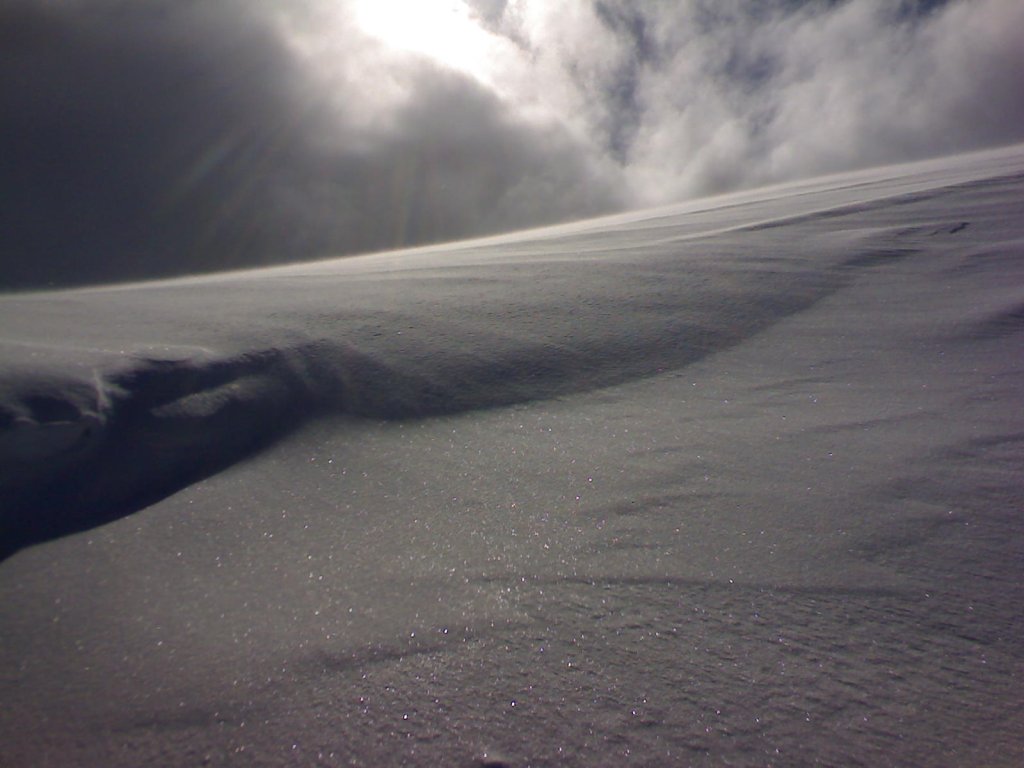 On monday the weather finally permitted us to go to the top we were trying to reach Gongefjellet (on about 950 meters). The view was breathtaking.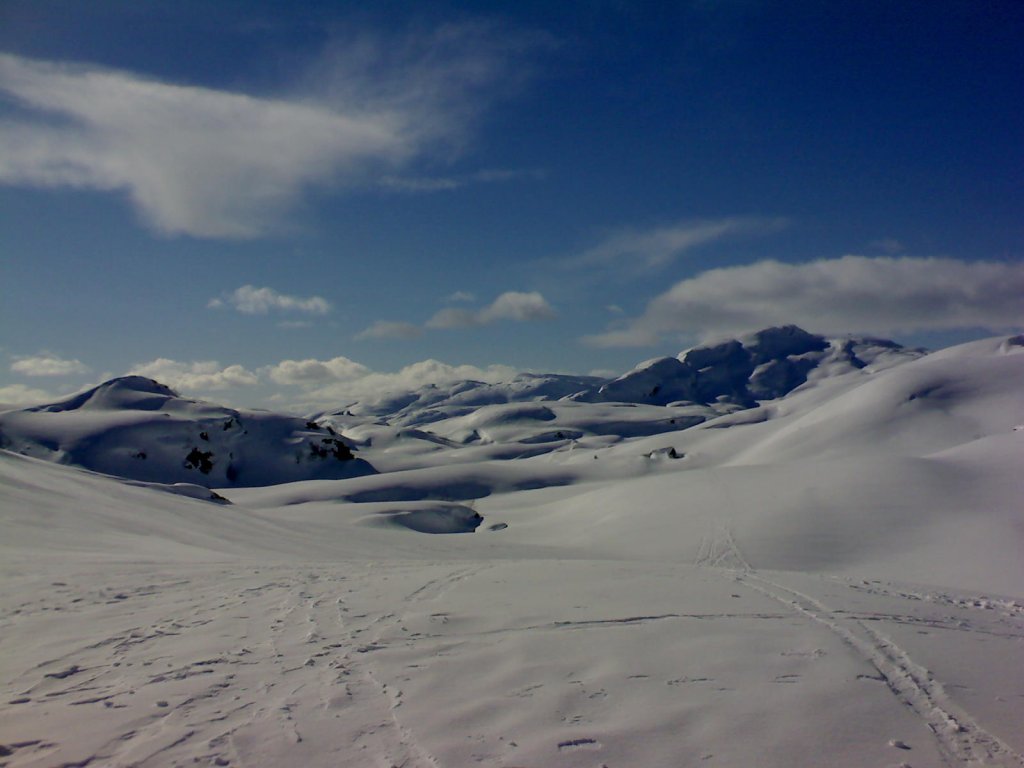 On the top of the world :