Let it snow let it snow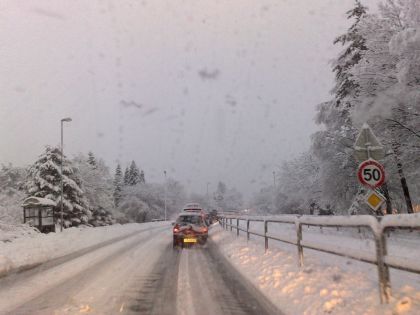 Its snowing a lot today, I love it. Its wet and heavy though and people are struggling, embarrassing I think – they say Norwegians are born with skis on their feet which explains why many of us can't cope with snow.
Our airport were closed this morning, buses got stuck and people were driving on worn down tires.
I remember sometimes in the 90s when New York had lots of snowfall, we were laughing at scenes on the news where Americans struggled on snow with summer tires. We're not better, so we shouldn't laugh so hard on others behalf next time.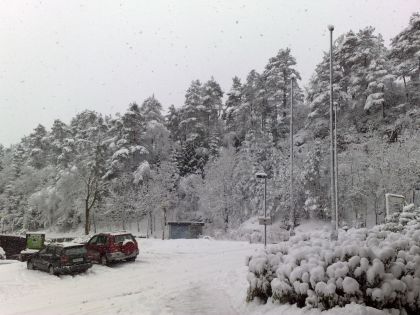 Oh well, I've been dreaming of tons of snow for a long while, I miss the white winters. Lots of the snow rained away last weekend but now its snowing again, if it could only be stable. Where is the ice-age someone screamed about in 92?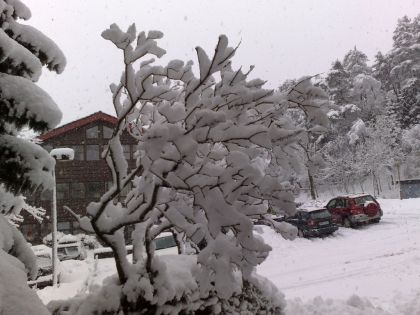 Let it snow, let it snow, let it snow. Kids love it, I love it. And its fun to capture weird shapes that appear when its snowing like this. Especially when the snow is a bit wet and easily sticks to the plants.
I was hoping it would last a while but I checked the forecast now and noticed that it will become warmer on Wednesday. Can't it just last a bit longer?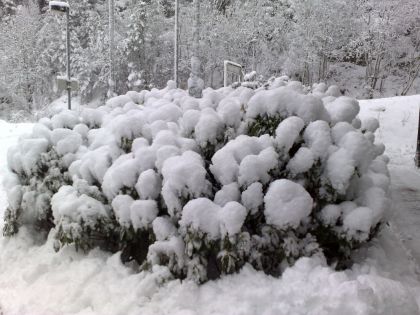 Yesterday Oslo had chaos on the roads, today is our turn here in Bergen – It humors me. As long as there are no severe accidents though.
What worries me most is the heavy transport from abroad. Drivers from eastern Europe who is trying our roads with 16 wheels and summer tires – they should be denied entrance if you ask me..
Link to VG and TV2.