Nerd Monday – Stitching
Ok, I'm hooked on stitching. Of some reason I've always thought stitching images was for horizontal stitching, not vertical and horizontal. The result was always long strips of panorama. 🙂 But by accident when I was experimenting with MS' Ice I noticed that I could stitch together in the height too. That was fun and it has resulted in a new hobby; stitching! Now I'm going through every folder I can find to check if there is something to stitch. Heres a few examples what I've been experimenting with.
Don't forget that I've taken these with my cellphone, and I'm not professional. But I'd love to hear your opinion on these.
This one is 6 photos stitched together: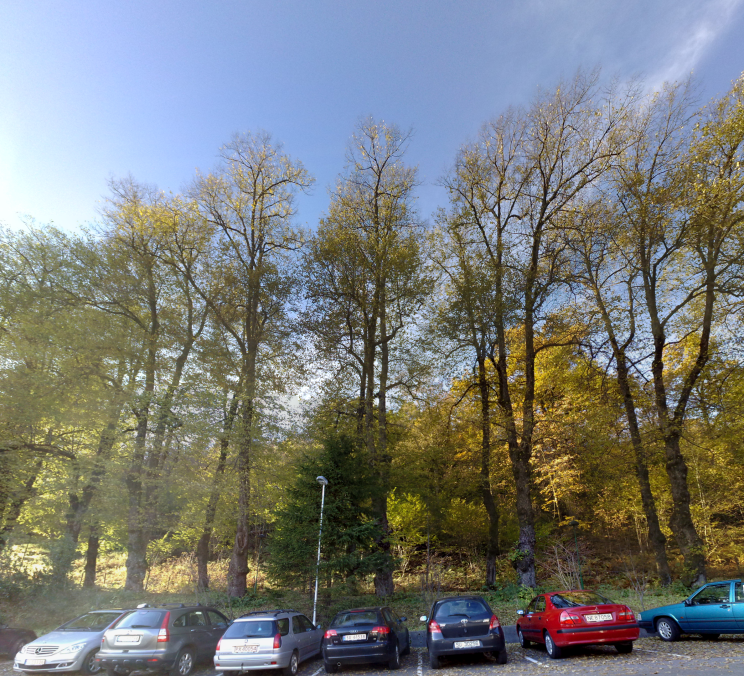 This one is 3 photos stitched together:

I like how this one made the ground a bit more special than an ordinary image would give. I should of course taken a few more images so I could make a sqare but.. oh well.
This one is 3 images stitched together:

I thought this one was funny, new and old worlds mixed together. In the background you can see an old Reeperbahn, a place where they made long ropes. We had 28 of these but now theres only 2 left. People burn them down and say it was an accident, to get the estate to build on.
This one was stitched with 8 photos I think, something weird happened in the upper left corner. 🙂

These are the smaller versions since I don't want to flood you with data, but if you like you can check them out here, here, here and here. They are 50% of the original, I didn't want to upload 40MB per image. 🙂
I think its a great way to train on taking photos, when I'm out walking I'm always looking for a photo opportunity, and how lighting is.