Oops we have a wasp nest
My better half found a wasp nest yesterday – it was well developed as it was hidden behind a wall, and our barbecue. Our kids play here a lot so we decided to buy some Permetrin and Pyretrin to get rid of it. This is how it looked: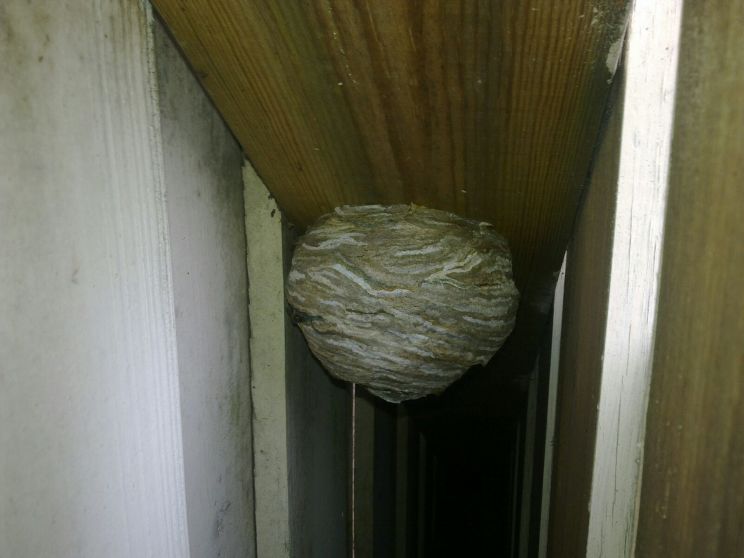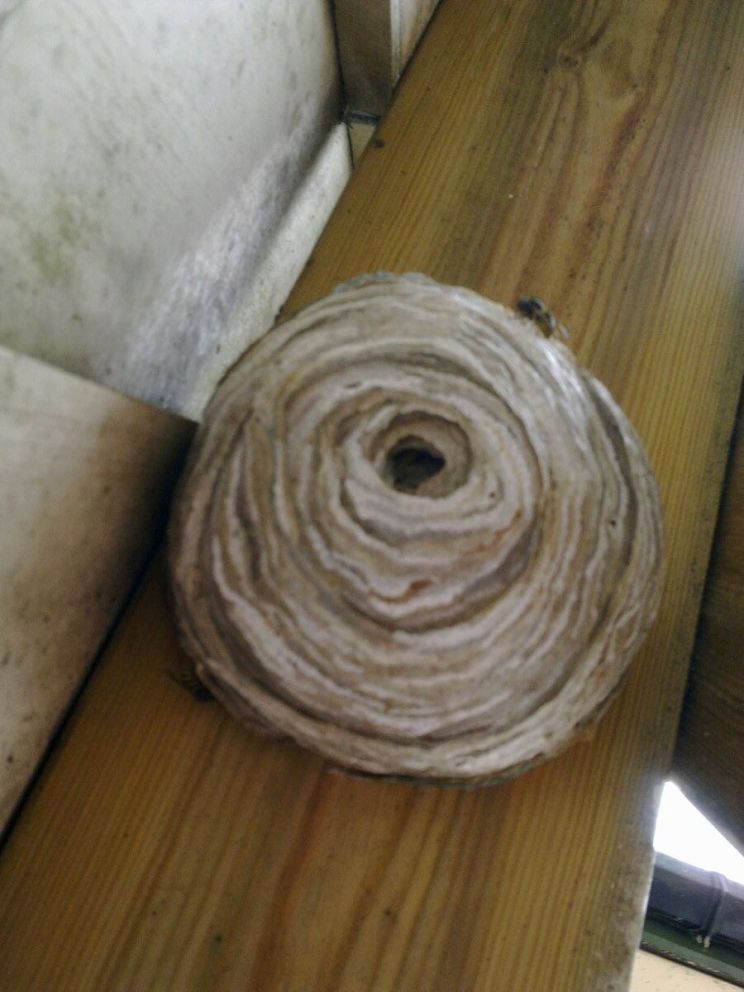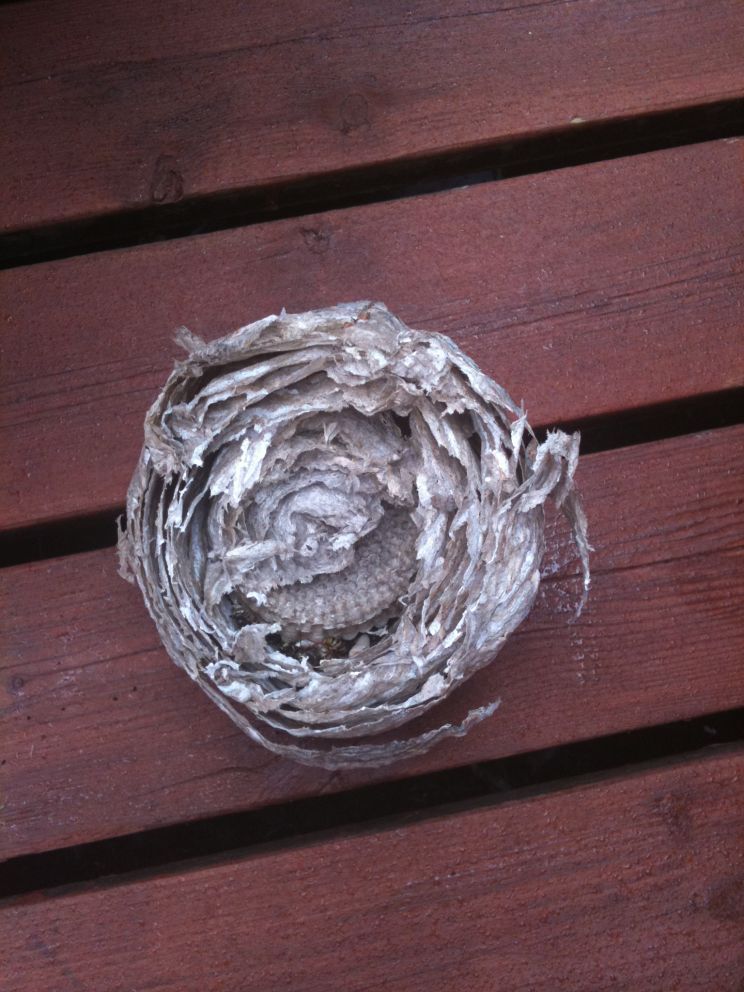 I waited til the wasps fell to rest and sprayed the entrance, it became quite a chaos and listening to all the wasps in there was kind of frightening but some of them blocked the entrance and they couldn't get out. I wish they built this in the forest instead, I don't like to do this but we had to think about our kids' safety.. Heres the aftermath: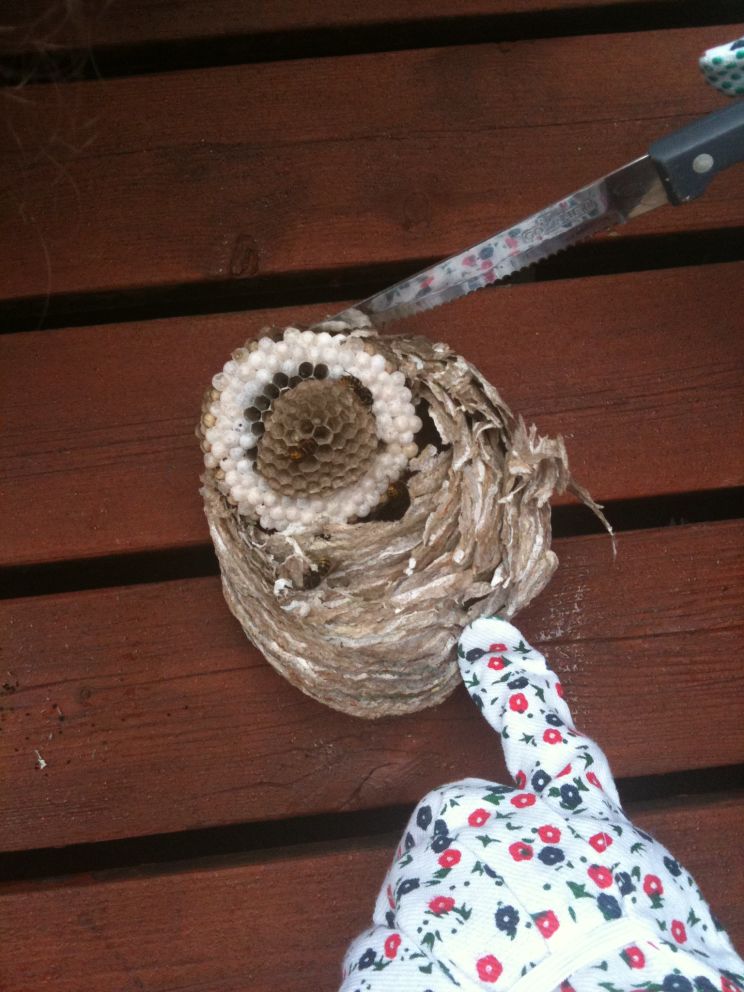 Lots of the larvae were alive and about to hatch so we threw the nest on the fire to get rid of the rest. Icky!