Our new cityline is opening tomorrow! Heres a video of it
[fusion_builder_container hundred_percent="yes" overflow="visible"][fusion_builder_row][fusion_builder_column type="1_1″ background_position="left top" background_color="" border_size="" border_color="" border_style="solid" spacing="yes" background_image="" background_repeat="no-repeat" padding="" margin_top="0px" margin_bottom="0px" class="" id="" animation_type="" animation_speed="0.3″ animation_direction="left" hide_on_mobile="no" center_content="no" min_height="none"]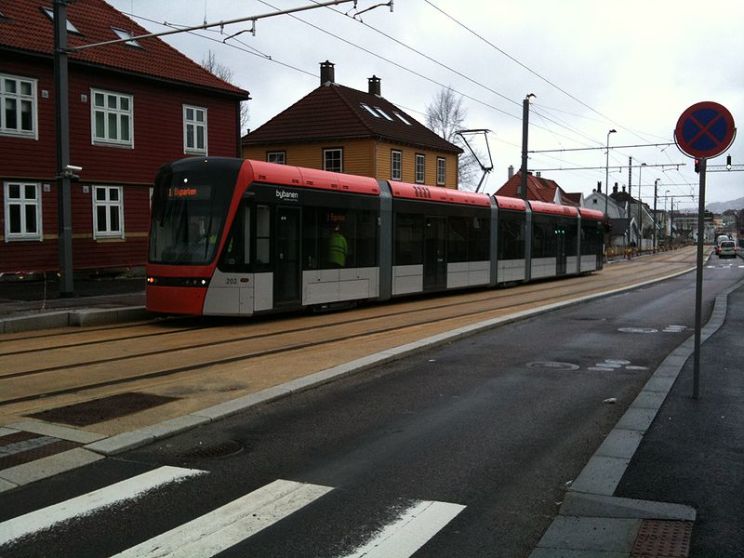 Link to the video: BA – Bybanen minute by minute.
In January 2008 they started building the long awaited Bybanen (Light-rail) in my city (Bergen in Norway) and tomorrow its opening! This is phase 1 which is about 10 kilometer, I think they are starting next phase this autumn. I hope it will reduce the car usage-here. Our Queen will be opening it tomorrow around noon.
Our local newspaper BA (Bergensavisen) joined a ride and filmed it, its worth a check – I think it will be popular among tourists as well. They don't have any embed-code so I had to include the link. (Its SFW and no ads) The music they've used is from local bands.
There is a Wiki-article here on it if you're interested.
Here is another video, Bybanen minute by minute:

[/fusion_builder_column][fusion_builder_column type="1_1″ background_position="left top" background_color="" border_size="" border_color="" border_style="solid" spacing="yes" background_image="" background_repeat="no-repeat" padding="" margin_top="0px" margin_bottom="0px" class="" id="" animation_type="" animation_speed="0.3″ animation_direction="left" hide_on_mobile="no" center_content="no" min_height="none"][/fusion_builder_column][/fusion_builder_row][/fusion_builder_container]