Our new light-rail crashed before opening
A few days before our new light-rail system Bybanen in our city were supposed to open it crash and derail!

Photo: Stian Hæreid Espeland
This is tragic, lots of people were against building this system and now they are laughing – I can't believe how cruel people can be. On the display it says "Practice driving". I am glad this didn't happen on the opening day, several kindergartens are supposed to be passengers on the first trip.
Here are more photos from the crash: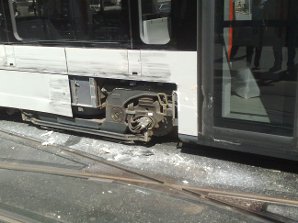 Photo: Stian Hæreid Espeland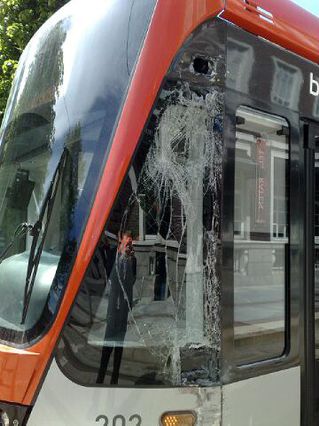 Photo: Jon Tufto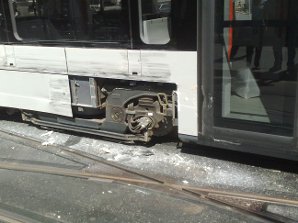 Photo: Stian Hæreid Espeland
Something happened during trail-change and one of them ran i the wrong direction, and then… bang.
Its sad that they have to start their carrer by reparing those. I wonder if they make it before the opening.
Now the fire department are trying to get it on tracks again: