Ah the sailor's monument.. wait what?
We went to the city center today to relax and enjoy the nice weather, its fun looking at all the tourists. We sat down at the Sailor's monument eating buns and drinking coffee.
Then suddenly..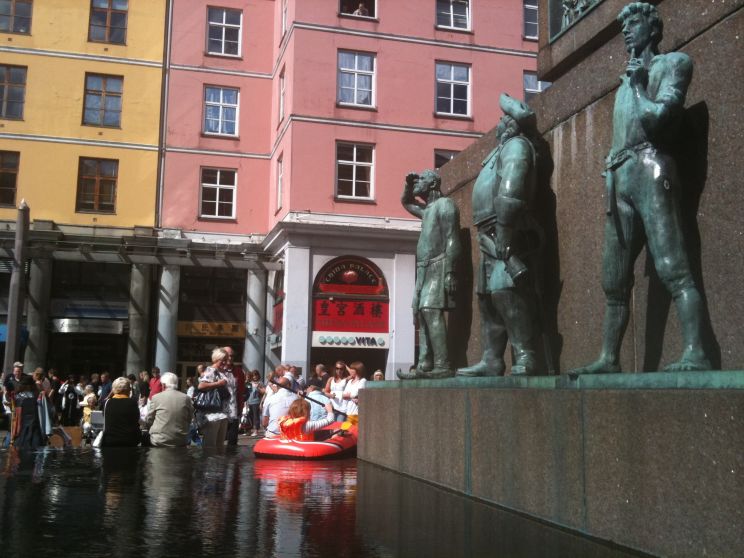 A young lady in a bachelor party, she had to paddle a few rounds around the monument. 🙂
Its awesome when they figure out fun stuff like this, instead of making a fool out of them.