Memories from the past
[fusion_builder_container hundred_percent="yes" overflow="visible"][fusion_builder_row][fusion_builder_column type="1_1″ background_position="left top" background_color="" border_size="" border_color="" border_style="solid" spacing="yes" background_image="" background_repeat="no-repeat" padding="" margin_top="0px" margin_bottom="0px" class="" id="" animation_type="" animation_speed="0.3″ animation_direction="left" hide_on_mobile="no" center_content="no" min_height="none"]When I saw this piece of art I got tears in my eyes, its so beautiful and it instantly set me years back – back in the 80s and 90s when I sat in my room having the best time ever with Commodore 64 and the Amiga 500. Check out this fantastic image rendered by Toni Bratincevic. The link leads to his gallery address, its a safe site.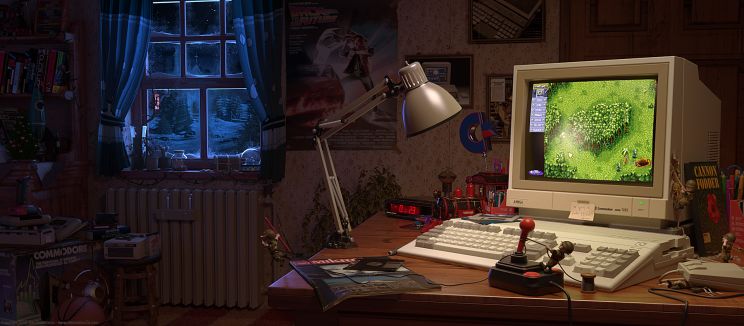 Toni was born in Croatia but works as a 3D Generalist at Blur Studio in USA. His other work is amazing, the portfolio is worth spending some time on.
[/fusion_builder_column][fusion_builder_column type="1_1″ background_position="left top" background_color="" border_size="" border_color="" border_style="solid" spacing="yes" background_image="" background_repeat="no-repeat" padding="" margin_top="0px" margin_bottom="0px" class="" id="" animation_type="" animation_speed="0.3″ animation_direction="left" hide_on_mobile="no" center_content="no" min_height="none"][/fusion_builder_column][/fusion_builder_row][/fusion_builder_container]