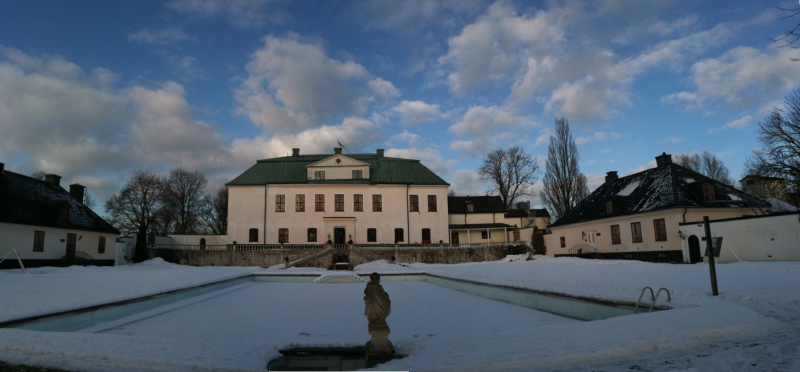 It was Kickoff time again and this time we went to the Häringe castle near Södertörn in Södermanland. A fantastic place and full of interesting history. It was good to se our partners and colleges again, from Poland, Sweden, Germany, USA, France and Norway. I'd love to visit this place with my family some time, but I think summertime is best. 🙂
The castle were build around 1654 but there are traces from around 900 near the Sotes castle, a ruin on a clip at the Landfjärden. The first document where Häringe is mentioned is dated 1278 when King Magnus Ladulås gave the area to the bishop chair in Strängnes.
You can read more about it on Häringe castle.
I took quite a few photos but they didn't turn out well, but here are some of them: