An advanced Norwegian ferry
[fusion_builder_container hundred_percent="yes" overflow="visible"][fusion_builder_row][fusion_builder_column type="1_1″ background_position="left top" background_color="" border_size="" border_color="" border_style="solid" spacing="yes" background_image="" background_repeat="no-repeat" padding="" margin_top="0px" margin_bottom="0px" class="" id="" animation_type="" animation_speed="0.3″ animation_direction="left" hide_on_mobile="no" center_content="no" min_height="none"]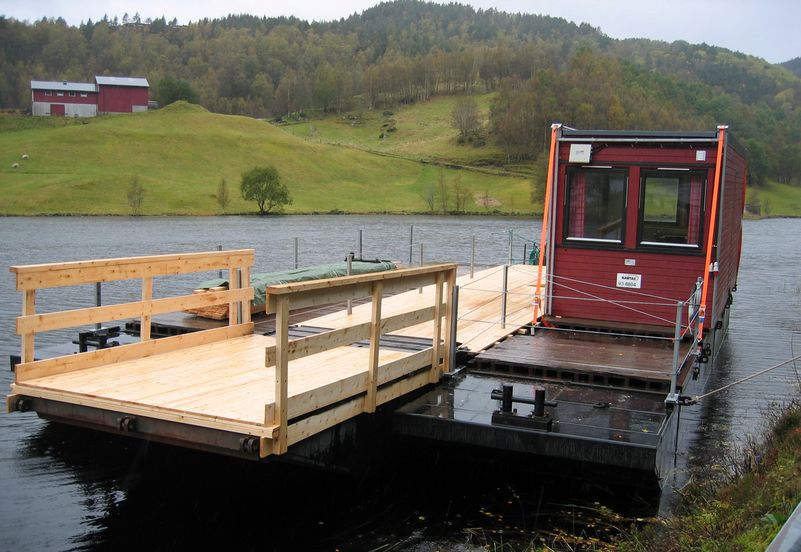 Photo: Jan Bjørkhaug
A small community in western parts of Norway lost its road due to maintenance this week and the area has no alternative roads. There were rumors of a ferry being inserted to help the people who live there and lets just say that they were shocked when they found out what they were given.
The Norwegian Maritime Directorate is complaining of course and wants it taken off duty because of safety reasons but the Public Roads Administration which maintain the road claims it has been used before at several occasions.
Update: It has now been taken off duty and the people who live there don't know what to do.

Vis større kart

[/fusion_builder_column][fusion_builder_column type="1_1″ background_position="left top" background_color="" border_size="" border_color="" border_style="solid" spacing="yes" background_image="" background_repeat="no-repeat" padding="" margin_top="0px" margin_bottom="0px" class="" id="" animation_type="" animation_speed="0.3″ animation_direction="left" hide_on_mobile="no" center_content="no" min_height="none"][/fusion_builder_column][/fusion_builder_row][/fusion_builder_container]