Why Apple wins
[fusion_builder_container hundred_percent="yes" overflow="visible"][fusion_builder_row][fusion_builder_column type="1_1″ background_position="left top" background_color="" border_size="" border_color="" border_style="solid" spacing="yes" background_image="" background_repeat="no-repeat" padding="" margin_top="0px" margin_bottom="0px" class="" id="" animation_type="" animation_speed="0.3″ animation_direction="left" hide_on_mobile="no" center_content="no" min_height="none"]No matter how proprietary Apple's systems can be they win. Most people don't mind that they can run better software on the hardware, like Opera for instance, they just love Apple products. The iPad is warmly written about in Norway and people order American versions with no support for Norwegian letters, video rental or access to full Apple store – but they don't care. Why is it like that?
Apple create neat stuff, its as simple as that. Even the strongest Apple-hater loves the iPhone and iPad but they won't admit it. Its like the vegetarians who sneak to McDonald's for a snack.
And because people who love Apple create fun accessories, like this one for instance: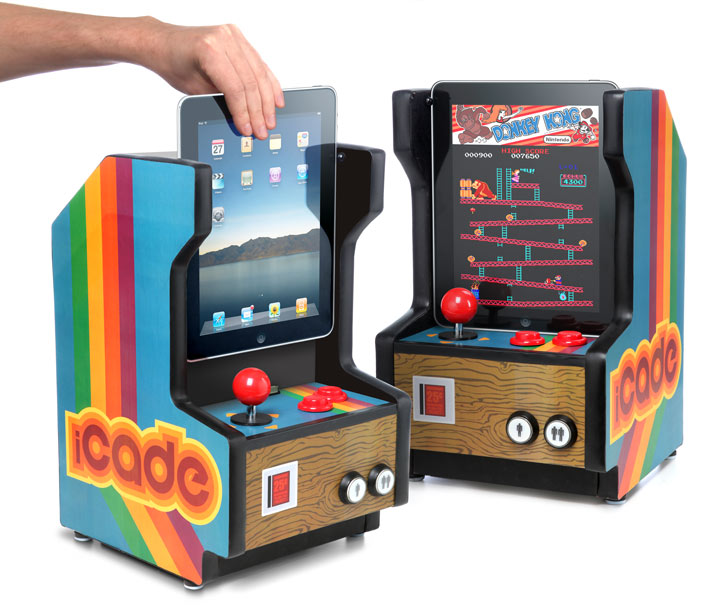 I can't believe I fell for an April 1st fool, I found this today and thought it was real. Embarrasing…
I saw this at ThinkGeek, no wonder iPad will be extremely popular.
Here is a guy who setup his iPad in his car, fun!
[/fusion_builder_column][fusion_builder_column type="1_1″ background_position="left top" background_color="" border_size="" border_color="" border_style="solid" spacing="yes" background_image="" background_repeat="no-repeat" padding="" margin_top="0px" margin_bottom="0px" class="" id="" animation_type="" animation_speed="0.3″ animation_direction="left" hide_on_mobile="no" center_content="no" min_height="none"][/fusion_builder_column][/fusion_builder_row][/fusion_builder_container]