Smart new airline concept
[fusion_builder_container hundred_percent="yes" overflow="visible"][fusion_builder_row][fusion_builder_column type="1_1″ background_position="left top" background_color="" border_size="" border_color="" border_style="solid" spacing="yes" background_image="" background_repeat="no-repeat" padding="" margin_top="0px" margin_bottom="0px" class="" id="" animation_type="" animation_speed="0.3″ animation_direction="left" hide_on_mobile="no" center_content="no" min_height="none"]In Norway some gas-station chains sells coffee deals, where you buy a cup for $n and get free coffee all year. Do you have something similar where you live?
Anyway, Norwegian – one of our airline companies here have started a similar concept with baggage. If you buy their bag for $200 you can take it with you as free baggage each time you fly.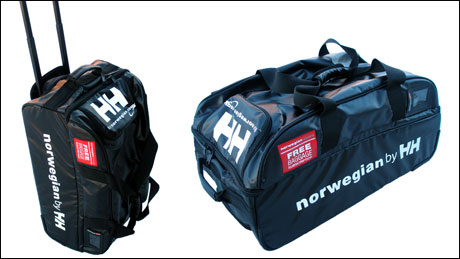 I thought it was a bit expensive but I like the concept. The airline companies think of new ways to make business all the time but I support them, we all have to evolve. What do you think about this idea?
Here is the airline's webpage about the product.[/fusion_builder_column][fusion_builder_column type="1_1″ background_position="left top" background_color="" border_size="" border_color="" border_style="solid" spacing="yes" background_image="" background_repeat="no-repeat" padding="" margin_top="0px" margin_bottom="0px" class="" id="" animation_type="" animation_speed="0.3″ animation_direction="left" hide_on_mobile="no" center_content="no" min_height="none"][/fusion_builder_column][/fusion_builder_row][/fusion_builder_container]