The Pirate Bays nye hjem – en bunker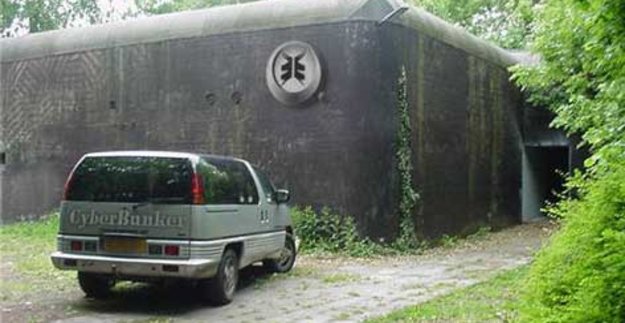 Det har gått i berg og dalbane for The Pirate Bay i det siste. Oppkjøp som gikk i vasken og ISP'er som stenger linjene. Nå har The Pirate Bay bosatt seg i Nederland, i et ikke hvilket som helst tilholdssted – en bunker! Selv om dette sikkert bare er et lite PR stunt så synes jeg det var ganske morsomt..
Fra Wiki:
I løpet av den kalde krigen hadde Nato en god del hemmelige anlegg rundtom i vest-Europa. I 1955 ble en svær kommando-bunker bygget like utenfor den lille byen Kloetinge sør i Nederland. Fasiliteten var konstruert for å huse 72 mennesker i tilfelle atomangrep, fungere som at av Natos radiobaserte rele-system og et ledd i lokal (kontra) spionasje. I mange år var anlegget hemmelig siden dette var en viktig base for landets administrasjon i krig.
Bunkersen ble bygget om på 70-tallet som en del av ASCON-prosjektet, et varslingssystem i det globale Nato-nettet i Europa. Men det proprietære systemet ble fort forbikjørt av nye standarder.
Bygningen består av 6 storsaler med plass til 72 senger fordelt på 4 etasjer under jorden. I 1996 ble anlegget satt ut av drift og alt av inventar og utstyr ble fjernet. Det ble lagt ut for salg samme år og i 1998 ble det kjøpt opp og bygget om til datasenter.
Mange pansrede dører skiller datasenteret og utsiden, bunkeren var konstruert for å spare energi og fungere uavhengig av omverdenen i 10 år. Bygget er på over 5000 m2.
Uavhengig luftsystem.
Redundant luft/avkjølings-system.
Lufttette rom.
Elektromagnetisk Puls-skjold (EMP).
5 meter tykk betong.
Skal tåle en 20-megatonns atomsprengning ved 5 kilometer.
Backup 750 KW diesel generatorer.
Store diesel-reserver
10 000 liters ferskvannstank.
240 000 liters ferskvannstank i en separat backup bunker.
Alt utstyr står på matter for sjokk-isolasjon.
Radioaktiv/Biologisk/Kjemisk (NBC) luft-filtrering.
Link til cyberbunker.com