What are we doing with our kids?
[fusion_builder_container hundred_percent="yes" overflow="visible"][fusion_builder_row][fusion_builder_column type="1_1″ background_position="left top" background_color="" border_size="" border_color="" border_style="solid" spacing="yes" background_image="" background_repeat="no-repeat" padding="" margin_top="0px" margin_bottom="0px" class="" id="" animation_type="" animation_speed="0.3″ animation_direction="left" hide_on_mobile="no" center_content="no" min_height="none"]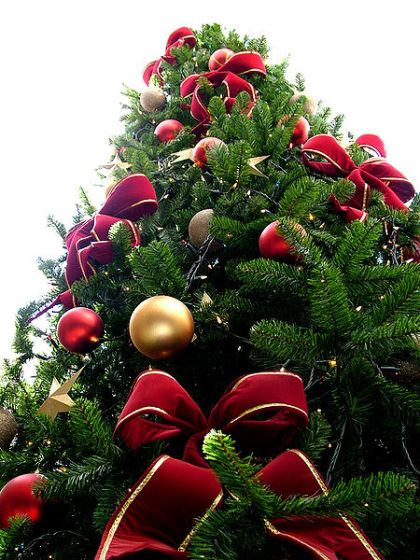 I read an article today that Norwegian kids get an average of 10 kilo toys on Christmas. Each year we import 20 kilo toys per kid, 10 kilos are bought through the year. These are figures that the organization Future in our hands have gathered.
10 kilos!
What signals do we send our kids by doing this, it is a great pleasure to see a kid unwrap a present but… When you see them sweathing and unwraps one by one like they were in a factory I begin to wonder. Do we hurt our kids by overdoing the pleasure of giving them gifts?
In the end I think we do, I think they won't be able to appriciate being given to anymore and that is something we shouldn't mess with. Not only that, we sponsor the pollution of our planet by importing goods from all over the planet using non environmental friendly transport. We mess with their personality and we pollute their future. Merry Christmas!
What could we do about this?

Debbie at Wisdom Hypnosis were interviewed on Channel 10 earlier this December and I liked a lot what she said; the gifts she remember the most from when she were a kid is the experiences. I think this is somewhere to start. Giving experiences as gifts means that we give our time and in my opinion time their adults are more appriciated than toys by a kid – deep inside. 🙂
Here is a few things you can give to your children, but be aware – its very important that you don't promise something you will never do, that will crush the kid.
A theatre play
BBQ in the forest
Sleding and hot chocolate
Fairytale evening
Sleeping under the stars
Concert tickets
Cinema and pizza afterwards
Visit a farm
5 trips to the library
Permission to bring a friend on a holiday trip
Get to decide dinner 20 times a year
There are lots of nice things you can do, do you have any favourites?
Link to article. (Norwegian)

[/fusion_builder_column][fusion_builder_column type="1_1″ background_position="left top" background_color="" border_size="" border_color="" border_style="solid" spacing="yes" background_image="" background_repeat="no-repeat" padding="" margin_top="0px" margin_bottom="0px" class="" id="" animation_type="" animation_speed="0.3″ animation_direction="left" hide_on_mobile="no" center_content="no" min_height="none"]
[/fusion_builder_column][/fusion_builder_row][/fusion_builder_container]